The beautiful Austrian capital known for its rich operatic history and its status as the largest wine-growing city in the world, with over 700 hectares of vineyards. It is a great city break destination in Europe but can be more expensive compared to other European cities. I had never visited Austria before my trip in February 2022. Before I visit any new country, I like to learn a few words in their native language to use when I'm there. Austria is a German speaking country and to say hello to the locals you can say 'Grüss Gott'. We found very cheap flights using Skyscanner flying from London which made it affordable from the start. Visiting Vienna on a budget is possible and I have put together this blog post to share my tips and tricks.
Top 3 Tips for Visiting Vienna on a Budget:
Be prepared to spend more than a usual city break as it is quite an expensive city. Follow the advice in this blog post to stay within your budget!
Book restaurants in advance if you can and especially on Saturdays as most popular places get booked up.
Take public transport everywhere as it is very reliable and reasonable if you buy the 48-hour ticket for €14.10
Best Time to Visit Vienna:
With Vienna's dry continental climate, it is a suitable destination to visit year-round. You can choose which season to plan your trip depending on which kind of weekend you are looking for. With the warm summers you can enjoy and visit one of the outdoor public swimming pools.. On the other hand you can visit during the cold winter months and head to Vienna's Christkindlmarkt (Christmas market) to enjoy a mug of mulled wine.
The months of September and October are the cheapest months to visit the city. When the temperatures start to drop, so do the flights and hotel prices. Another time of year when the prices come down are January and February as the peak season of Christmas markets have passed. We visited in February and paid only £22 for a return flight from London!
Best Things to do when Visiting Vienna on a Budget:
There are many incredible sites to see in Vienna and most of these you can visit for free or at a low cost if you choose wisely. I have put together a list of the most noteworthy places to add to your list.
Belvedere Palace: One of Vienna's must-see attractions and an important UNESCO site for its showy architectural ensemble. The Belvedere Palace is in fact a museum where you can appreciate art pieces such as the famous painting The Kiss by Gustav Klimt. It costs between 14-16 Euro for an adult entry into the museum but if you are sticking to your budget like we were, you can visit the Palace to just admire the architecture and wander around the stunning gardens.
The Hofburg: This building is the former principal imperial palace of the Habsburg dynasty. The Hofburg is located in the centre of Vienna, it was built in the 13th century and expanded several times afterwards. It is quite expensive to take the tour inside but it is worth going to see and also wander around Heldenplatz, the public square and gardens in front of the palace.
Schmetterlinghaus (meaning Butterfly House): We stumbled upon this little gem right after visiting the Hofburg. The Butterfly House is located on the same grounds and costs 7 Euro to enter as an adult or 5.50 with valid student ID. If you're a nature lover this is an interesting activity to do in the city. You will see many different species flying around with the most common being Dryas Julia (orange with long wings), Morpho peleides (emerald blue) and Heliconius Melpomene (red and black coloured wings).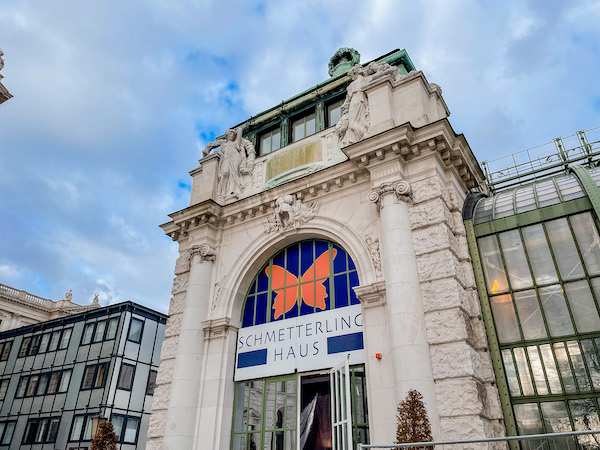 Vienna State Opera: Of course, you will have to visit the Opera House when visiting Vienna and it was my favourite activity from my trip. The guided English tours start every day at 10AM,11AM and 12PM and I recommend booking a day in advance on the website. Inside the Opera House is magnificent and very interesting to learn all about the history.
The hall holds 2,000 guests and seats can be priced anywhere between 15Euro and 200 Euro. It is more than 150 years old and the Government pays for 50% of the costs. The only profitable night for the Opera is annual Government ball that takes place in February and hosts many high-profile guests as well as some celebrities attending such as Jennifer Garner.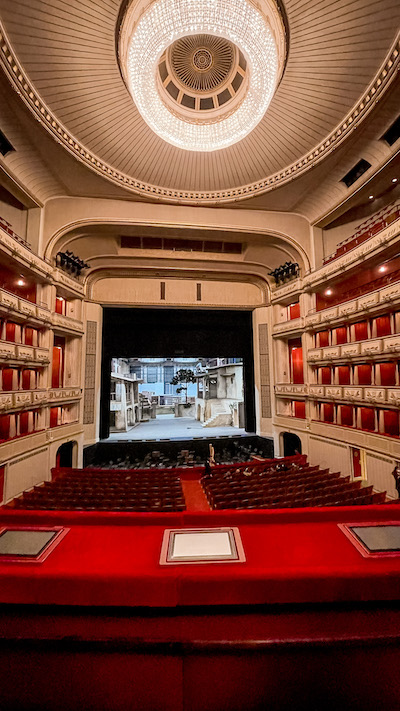 Prater Theme Park: This is an amusement park located in the city and is free to enter and you can just pay per ride. Each ride costs about from 3Euro-5Euro and I recommend going on one of the Ferris Wheels. The Riesenrad is the wheel at the front of the park and has been there since it opened to the public in 1897. There are many food and drinks stalls in the park so you could make a day trip for the theme park alone if you have the time.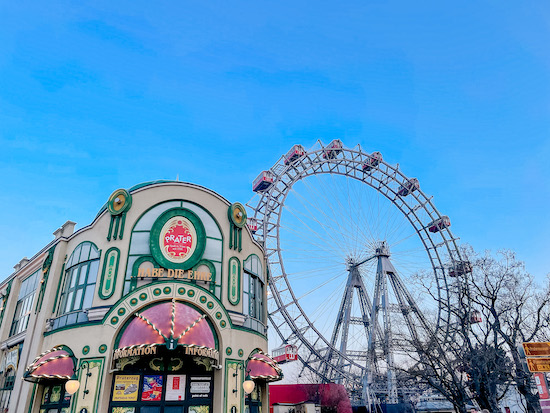 Café Mozart – Vienna is known as the "City of Music" due to its musical legacy, as it is the homeplace of many famous classical musicians such as Beethoven and Mozart. Back in the 19th century there was a there was a Viennese coffee house culture and Café Mozart was one of the first established.
Café Frauenhuber- This is the oldest coffee house in the city and worth a visit. However, these coffee houses are a bit pricey. I would try pick one to experience the atmosphere of this culture and enjoy one cup of coffee to stay in your budget.
360 Ocean Sky – My favourite restaurant from the city as the food was incredible and the views of the city at night were spectacular. It is located in Fritz-Grünbaum-Platz.
Swing Kitchen – If you are Vegan then you will love this Austrian restaurant chain that serves everything from veggies burgers to veggie chicken nuggets.
Wienerin – For traditional Viennese food this is a great restaurant to visit. I had a Wiener Schnitzel here and highly recommend.