The well-known town in County Mayo is a great stop off on the Wild Atlantic Way. Westport is designated as a heritage town, and is one of only a few planned towns in Ireland back in 1780. There are many things to do around the area. During my visit to this charming town in September 2021, I stayed in the Mariner Hotel. If you're wondering where to stay in Westport Ireland, look no further than this warm and welcoming hotel! Here's my full review of The Mariner Hotel.
Where is The Mariner Hotel?
The Mariner Hotel is Westport's newest boutique hotel and is located right in the heart of the town. When staying here you will be walking distance to all the local shops, restaurants and pubs. The Clock, Holy Trinity Church and the bust of Major John McBride are all within a 10 minute walk from the hotel. There are parking facilities right across the road from the Mariner which are free on Sundays. 
If you have the time you can try to visit the historic Westport House or climb Croagh Patrick, each of which are less than a 10 minute drive. Westport House is a privately owned national treasure with over 300 years of history. Croagh Patrick is known as the most dangerous mountain in Ireland to climb but if you take on the challenge you will be rewarded with spectacular views of Clew Bay (if you get a clear day that is!) The mountain is 764 metres in height and takes around 3-4 hours to hike in total.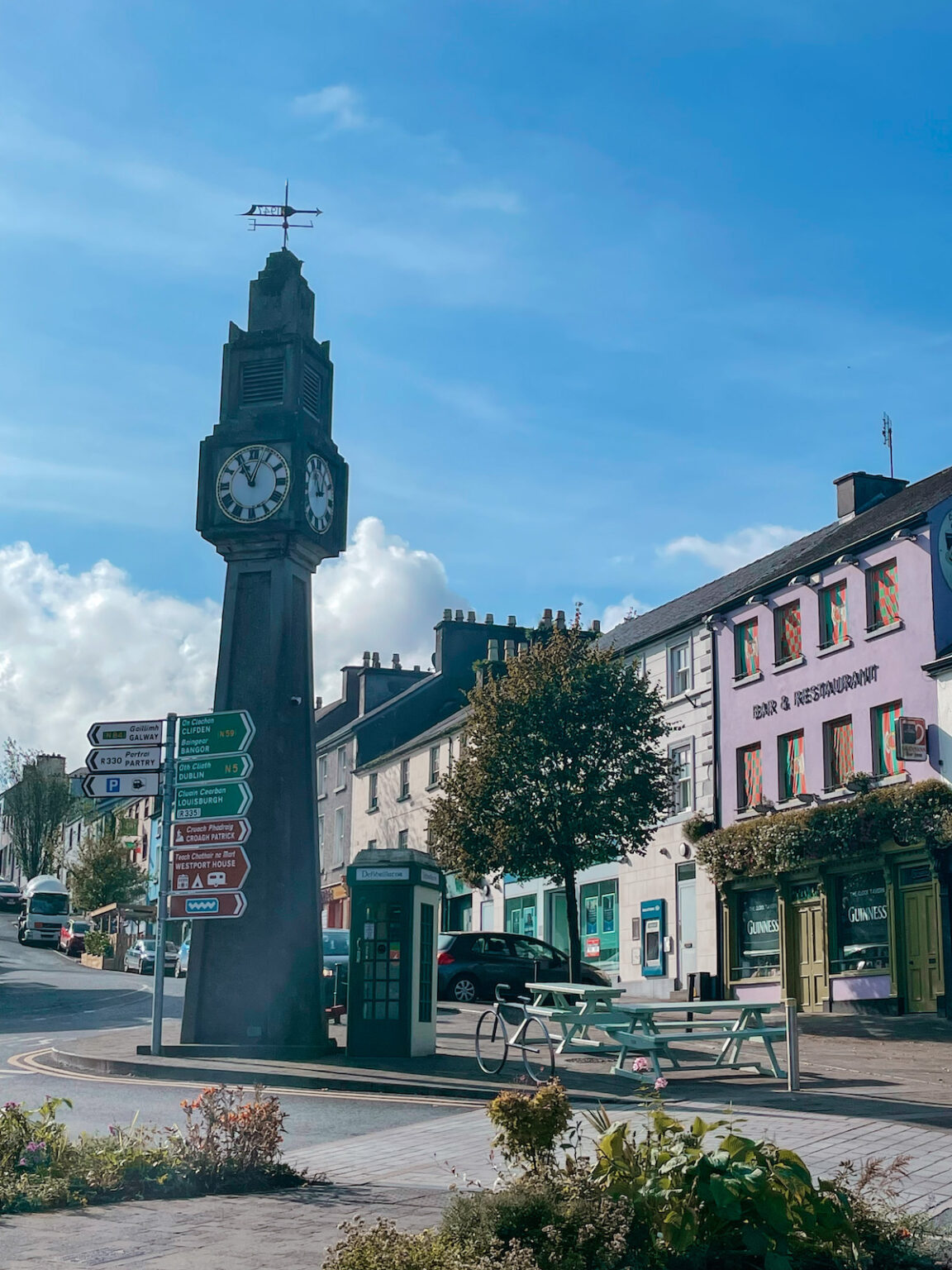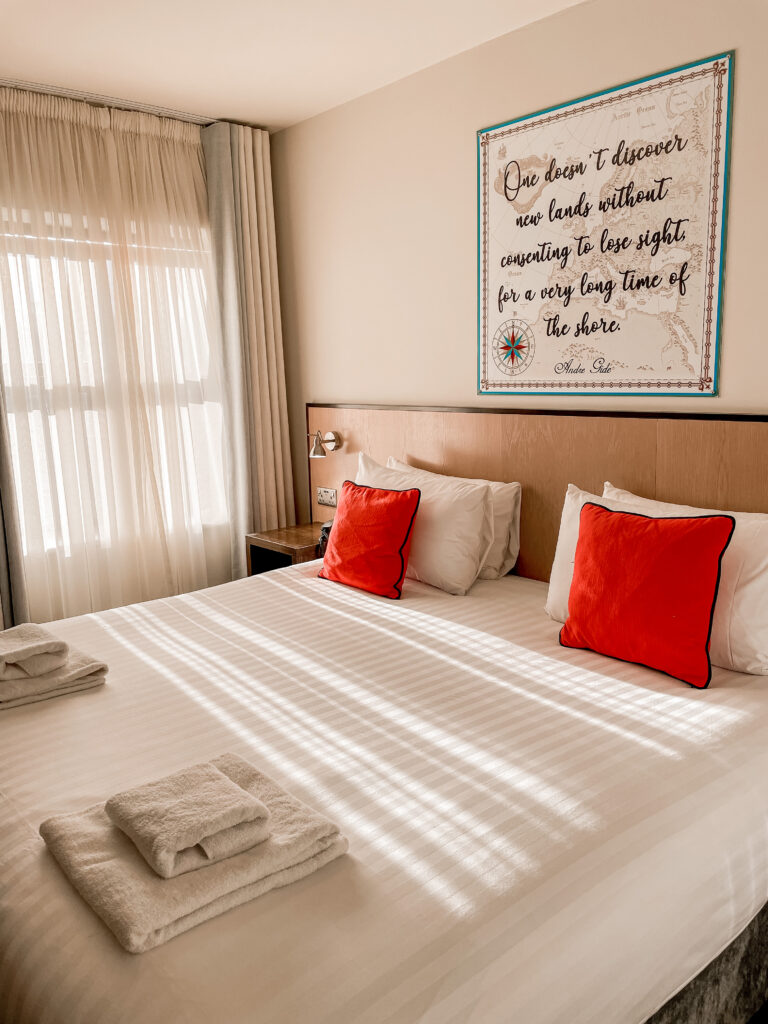 There are 34 rooms in total at this contemporary luxury hotel and it really has an intimate and friendly atmosphere. When we arrived at the hotel in the afternoon, we were greeted by smiling staff at reception and immediately showed to our bedroom. When entering the room I was blown away at how spacious it was; with a large double bed, couch area and huge bathroom with a bath and a large shower. 
The décor of the rooms was well thought out with quotes of exploration with each piece matching the room. The most important thing I notice when staying in a hotel is the tea making facilities of course! This was well stocked up with Barry's tea as well as some cookies which was a nice touch. There is a large smart TV in each room where you can log in to your Netflix to relax and really have that home away from home experience!
Dinner at the Curious Fish:
During our stay at The Mariner Hotel, we were kindly invited to dine in the restaurant downstairs which is called The Curious Fish. The restaurant is open every day for lunch and dinner. The classically trained head chef Fearghal O'Neill provides a fantastic menu with flavoursome, classic dishes with a contemporary Irish twist. We ate from the four-course menu and left feeling very satisfied after the meal.
For a starter I choose the Wild Atlantic Seafood Chowder, Roast Sirloin of Irish beef as my main, and the Apple Crumble for dessert. Aidan and I always like to choose different dishes so we could have a taste of each, and he went for the Soup of the Day, Half Roast Chicken, and the Selection of Ice-cream to finish. Each dish was as amazing as the last!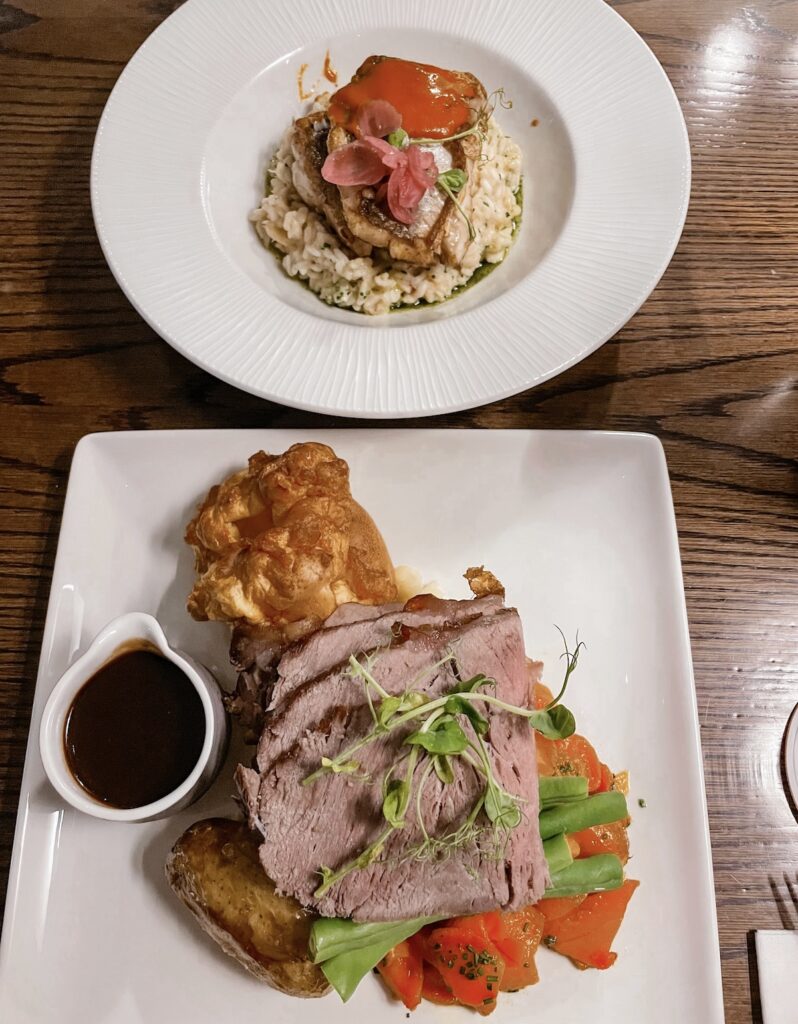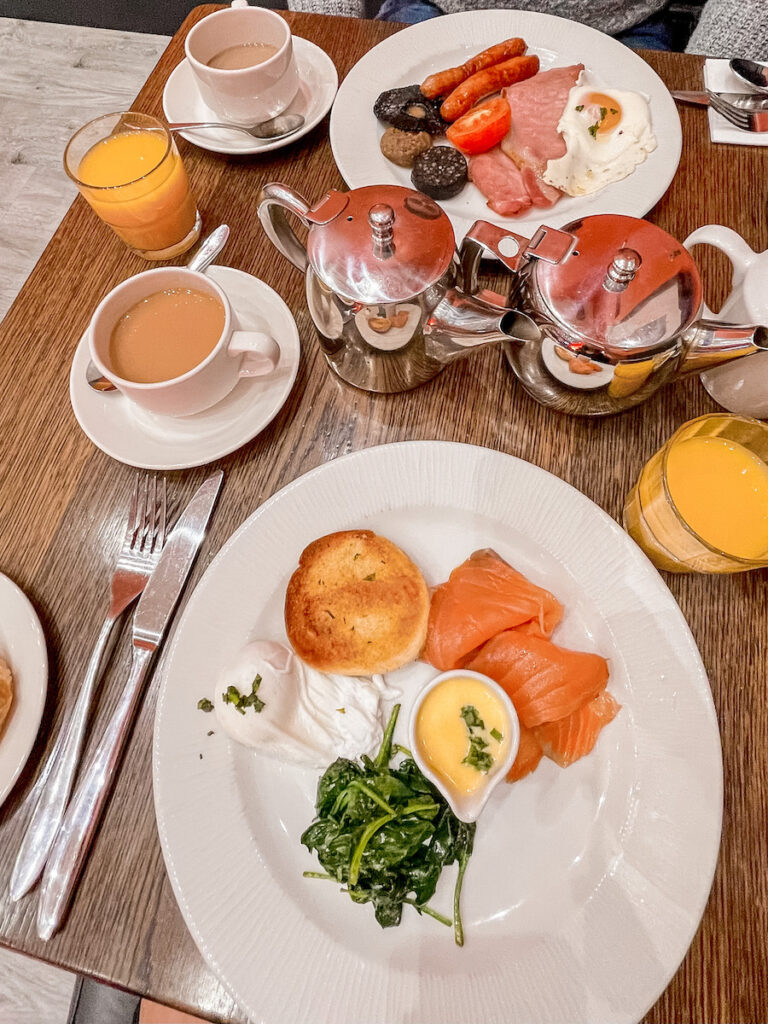 My favourite part about a spending a night away in a hotel is having the breakfast the next morning! I was particularly excited for the breakfast at The Mariner hotel as it has recently won the Georgina Campbell award for Best Irish Hotel breakfast in 2021. After we sat down and ordered our meals, we quickly saw how well deserved this award was!
The menu included something for everyone – from buttermilk pancakes to a hearty Irish fry. The presentation and service was also incredible. I chose the poached eggs with West of Ireland Smoked Salmon along with freshly baked pastries and was very happy with my choice! Breakfast is served from 7:30AM to 10:00AM Monday to Friday, and from 8:00AM to 10:30AM on weekends and bank holidays.
Overall, I highly recommend The Mariner hotel for anyone planning a trip to Westport town in Ireland. With the central location, spacious rooms, and award-winning breakfast, it has everything you need for the perfect night away! 
I would like to say a huge thank you to The Mariner Hotel for hosting me for one night. All opinions are my own and are based on my experience.