It's been 12 weeks since I moved back to London and I decided to write this post to help anyone thinking of moving to this buzzing city! I first moved to London in November 2018 and was there for around a year and four months before the Covid 19 pandemic. During this time, I moved back to Ireland as I was lucky to be able to work from home with my job. In September 2021, I moved back and this time with my boyfriend Aidan. I have technically moved to London twice now and also helped Aidan get set up here. From this experience I have learned a few tips and tricks and want to share them for anyone moving to London from Ireland!
What You Need to Know before Moving to London from Ireland:
First thing you should do when you get off the plane is download the City Mapper app. It's free and essentially Google Maps but better and specific to London. It's really easy to put in the location you need to go to and will show you all of the options you can take (tube, bus, taxi etc.) and how long for each journey. When you take the tube with City Mapper it evens tells you the best section to sit in and the best exit to take when you get off.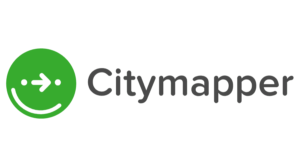 If you're like me and can't fit all your life belongings into a 20KG bag on your flight (fair play if you can!) then I recommend shipping another bag over with My Baggage. They used to be called UniBaggage and are by far the most affordable way to ship your belongings abroad. It costs only £25 per case to ship and it will usually arrive on your doorstep within 2-3 days. The customer service is always amazing too as the team are always happy to help you. The only thing to be aware of is the charges that are added on in customs post Brexit. I had to learn from this mistake once (and only once) after getting a bill from Irish customs. My advice to avoid these fees is to ship from or to an address in Northern Ireland and hopefully that should work!
Finding a Place to Live when Moving from London to Ireland:
Renting a Room - Spare Room:
If you're looking to rent a room in a flat share, then Spare Room is the best app for you to download. The market changes very quickly in London so you don't need to look months in advance. The first time I moved to London I had nowhere to live when I landed but I had a few viewings the next day. I was lucky to get a place sorted from those viewings and moved in straight away! However, I wouldn't cut it as close as I did and try to get something sorted before you move. You can even get a temporary place on Airbnb or Booking.com first to stay while you go for viewings to find the right place. I would recommend paying for the upgrade on the app as you will have much better options and find something much quicker!

This time I moved back to London with my boyfriend Aidan, and we didn't want to flat share, we wanted a place to ourselves. If you are just looking for a flat, then I would use the Zoopla app to start looking. You can filter by location and budget which should help you find what you're looking for. When you make an enquiry, you will get a call from a real estate agent, and they will organise a viewing of the property for you. If you like the place you've viewed then you make an offer and wait to hear back from the landlord. We were viewing in Canary Wharf and the competition was very high, so we made an offer right away and were lucky to get our ideal flat! It may depend on the time of year, but my biggest advice would be to put an offer in right away if you like the place as they get taken fast!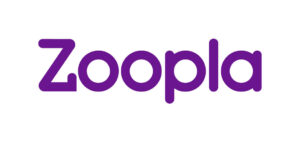 Other Important Things to do When Moving to London from Ireland:
Getting a National Insurance Number:
Of all of the admin things to take care of when moving to London, I found this process the most time-consuming. When you're in the UK you need to ring the number to book the next available appointment. In 2018 I had to wait 3 months for my appointment and then another month to receive the letter with my NI number, so it took ages! Lucky for you since then, I have found a quicker way to get your NI number if you're from Ireland. This is the way that Aidan got his number and the whole process only took 3 weeks! What you can do before you move to London is ring the NI centre in Northern Ireland. Since there are a lot less people living there compared to London you should get your appointment sooner. You just need a Northern Ireland address so try a friend or family members where you can have the letter sent to. Having this number before you get to London will be a lifesaver!
 Picking a UK mobile provider:
Most of the UK mobile providers are similar to Ireland such as Three and Vodafone. The prices in general are more expensive than at home so I highly recommend shopping around for the best deal. I went into each store and spoke to the sales assistant explaining what my needs were and they were able to give me a list of options based on this. I personally found the best deals to be with O2 and Three so definitely see what deals they offer when you move. Only some providers will have the wifi service on the Tube (you'll want to have this) and those are Virgin Media, EE, O2 and Three.
Setting up a Bank Account:
There are many banks to choose from in the UK – Barclays, HSBC, Metro Bank etc. In my experience getting a bank account is a lot more complicated than back home in Ireland as you need to fill in a lot more paperwork. When you move first use your Revolut card as you can exchange your Euros to GBP. What you typically need to setup a bank account in the UK is proof of employment, proof of address, proof of identity (passport). You will need to book in an appointment in a branch to show all of this documentation.
Thanks for reading this blog post, I hope it was a helpful guide if you're thinking of moving to The Big Smoke! London is such a fun city to live in with so many things to do and I'm sure you'll love it here. Happy Moving!
Jess x