Melbourne is known as the foodie/artsy capital of Australia and it definitely lives up to it! This was our last stop over on our Australian adventure in February 2020 and it was a great place to finish the trip. Compared to Brisbane and Sydney the weather wasn't the best. It was a bit cloudy and the highest temperature was 22 degrees. There is not much touristy things to do in this city but the best thing for you to do is just explore and experience the culture. If you have 3 days in Melbourne keep reading for an itinerary of the best places to visit for your trip.
Itinerary for 3 Days in Melbourne:
Planning a Melbourne Itinerary is both exciting and time-consuming so I hope you find this 3 day plan helpful on your travels. We booked our entire trip to Australia with Trailfinders and I highly recommend them as they made the whole process very easy. I have combined the experience from my trip and also recommendations from Aussie friends together to make this guide for you. I felt this amount of time was enough time to spend there and this perfect 3-Day Melbourne Itinerary features the best sights and ventures around Melbourne city.
Melbourne's Central Business District or CBD is at the heart of the city. There are more than a hundred attractions, from learning history at the Old Melbourne Gaol, to watching a show at Regent Theatre. Here are some ideas that you can get up to while in the city:
Go see Flinders Street Station:
You'll find hundreds of photos of this station online and it's easy to see why from its amazing architecture. The building has an old-style look in contrast to the modern skyscrapers around it and its iconic clock on the far right of the station. You can join a tour to learn more about the history of the grand building; go underneath the station to see the changing exhibitions that line Campbell Arcade or even take a train to explore some areas outside the city, if you have time. Fun fact; Flinders Street Station opened in 1854, which made it the first railway station in an Australian city!
It is no secret that the Aussies love their coffee and when you take a sip of some caffeine Down Under, it's easy to see why! There are always some great interesting coffee spots to visit but especially in Melbourne. One of the best places to go for your cup o'Joe in Melbourne is Degraves Street. It's a very well-known street with a hipster vibe and very instagrammable.
Try out Restaurants of all Cultures:
One of the best things Melbourne has to offer is its food! You can try so many different kinds of foods from all cultures like Italian, Asia, Greek and so on. Elizabeth Street and around this area is a great place to go for some cheap street eats – I recommend the Persian Grill kebab store. On the other hand you also have Australia's highest rated restaurant in the city which is named Attica and a must visit.
To try out different cultural dishes it's best to visit the respective area. For example, if you want to try Asian food then head to Chinatown on Little Bourke Street, or if you want some Greek food make your way to the Greek precinct. Chin Chin is a great Asian restaurant that I would recommend and Stalactites is a fantastic Greek restaurant. If you visit Stalactites and are a wine lover like me, get a bottle of Amesbury Estate and thank me later. It was one of the nicest wines I have ever had and I still think about it!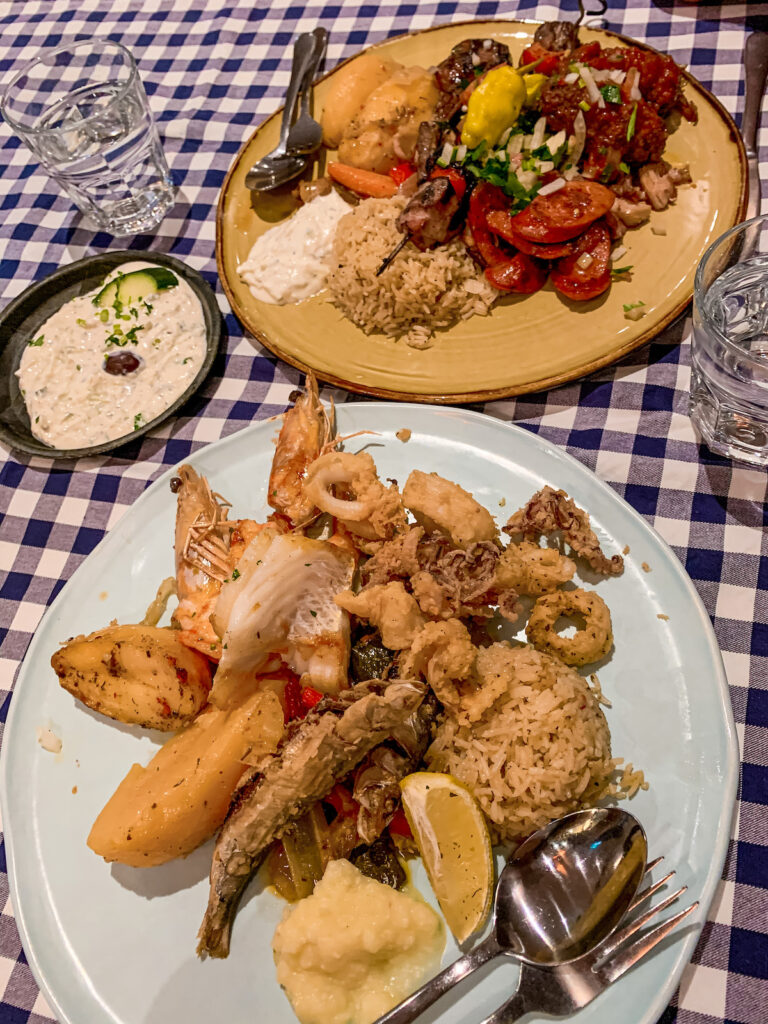 Melbourne has some of the coolest bars to visit and if you're also visiting in the summer season you will be spoiled for choice! Two great summer bars are Arboury Float and Ponyfish Island. They are both right on Yarra River and offer great views when you're sipping on your cocktail or pint of beer. Other bars that are definitely worth visiting are Loch & Key, which is a hidden bar and very cool, and Union Electric Bar & Rooftop Gin Garden.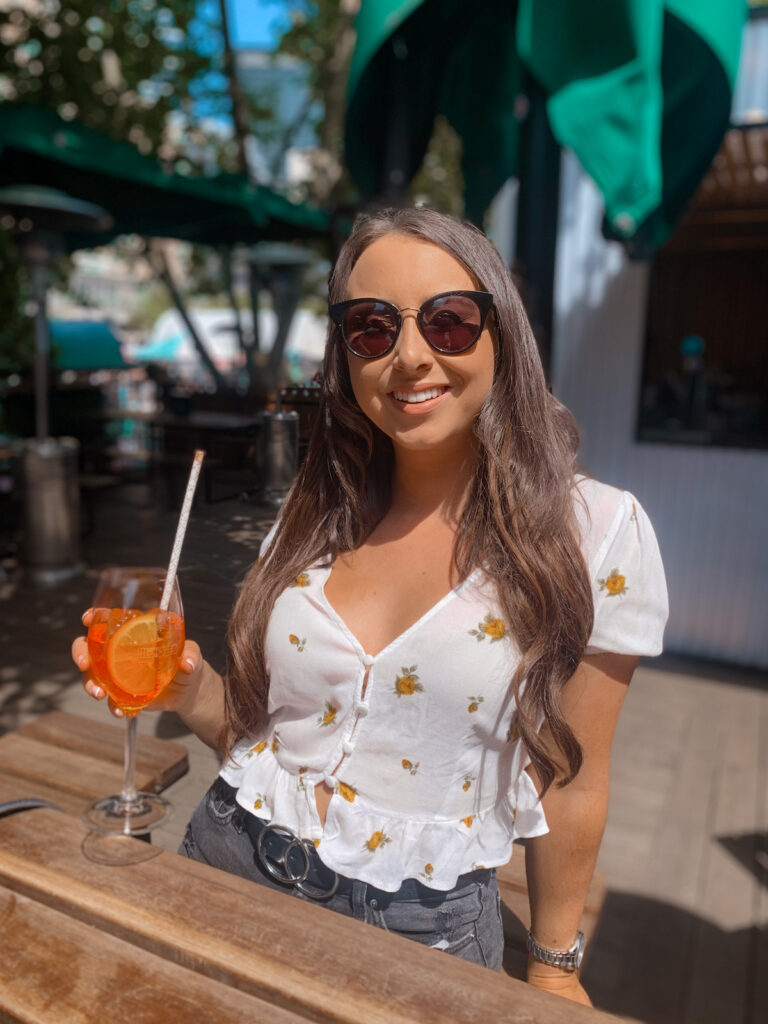 This is not just a place to go gambling (although you can do this too) as Crown Casino has more than 500,000 square meters of gaming and entertainment space, with a variety of choices from shopping, fine dining, luxurious accommodations to live entertainment. There are eleven restaurants in the building that have all types of cuisines from the French bistro and Italian fine dining to a Chinese, two Japanese as well as a British and Australian restaurant.
Take the vintage City Circle Tram:
If you are thinking about touring the city but can't figure out the most convenient route, just take the City Circle Tram 35. This vintage mode of transport goes around the city, stopping at almost all the major attractions of Melbourne CBD. The heritage trams are more than just practical transport, and are completely free. A warning before you hop on the tram; they do not have air conditioning installed so bring a bottle of water with you in the summer months.
Day 2 - Take a day trip to one of the Beaches
Brighton:
One of the most popular beaches to visit outside of Melbourne CBD is Brighton and mainly because of the well-known Bathing Boxes lined on the sand. These Victorian bathing boxes found on Dendy Street Beach date back as far as 1881 and were originally uses as changing rooms back in the day. If you want to own one of these nowadays it will set you back $200,000! You have probably seen lots of Instagrams of these boxes and will want to get your picture with one! There are 88 of them to choose from so I am sure you will find the perfect one.
To get to Brighton Beach there are 4 options that you can choose from; train, bus, taxi or car. If you have a car over there you are sorted as it's the cheapest and fastest way to get to the beach. The train and bus both cost around $5AUD but the train will get you there quicker. You take the Metro train from Flinders Station and the journey takes around 25 minutes to get to Brighton. You can check the schedule here to plan in advance. The bus route you take is Line 603 and you can catch it at the stop on Chapel St/Commercial Rd.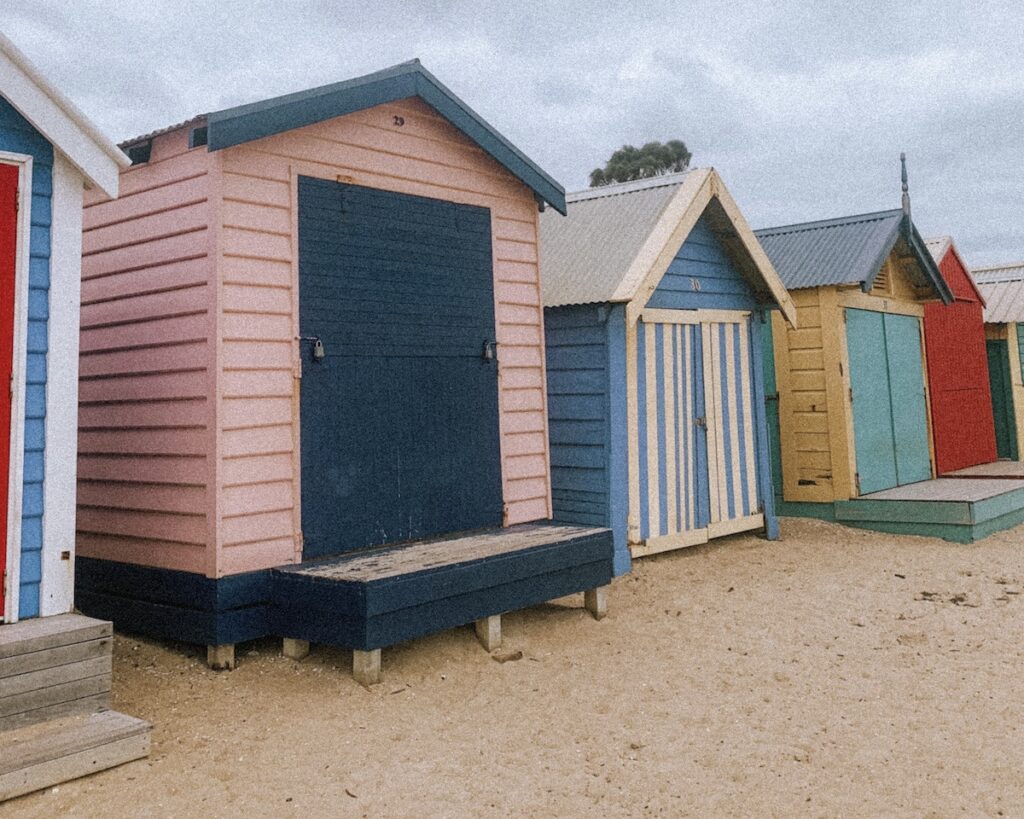 St. Kilda District:
Another popular beach that tourists and locals like to visit is St. Kilda District. It has a similar vibe to Bondi Beach in Sydney but without the crowds! The ocean is great for all water sports because the ocean is practically wave-free here. The shore is lined with palm trees and a wide boardwalk and there are also many nice restaurants and bars in this district that you can check out, especially on Acland Street. To get from the city to the beach you can take the line 96 tram from Elizabeth Street and get off at Alfred Sqaure.
Day 3 - Great Ocean Drive:
Driving down the Great Ocean Road is a must if you have a car to borrow or if you decide to rent one. This is a full day activity and the best advice I can give is to get up early, like 7 or 8am (this is normally way too early for me when I'm on holidays), but trust me you need to. We left around 9:30am and we underestimated the driving time by a good bit!
The drive to the 12 Apostles which is the point where most people stop is about 3 hours which meant the journey back was also 3 hours. It wasn't until afterwards that we realised we had basically driven the whole length of Ireland in one day! This long drive seems quite normal for the Aussies but being from a small island, it certainly wasn't for us. I would definitely recommend the route we took as we got some advice from locals and it was a scenic drive where the stops were spaced out quite nicely.
5 Noteworthy Stops on the Drive:
Torquay was the first stop on our drive and it was about an hour and a half from Melbourne city. It was a great place to stop for a coffee and the Ginger Monkey Café was highly recommended to us. The best part about this town was the outlet shopping malls for popular Australian brands like Ripcurl, Roxy and Quiksilver. If you have time definitely pop in to get yourself some bargains – I got a few Roxy bikinis for only $5AUD each!
Fair Haven is where you will find Split Point Lighthouse, the beautiful white lighthouse with a red tip. It is about 30 minutes away from Torquay town and if you get there before 3PM you can go up to the top and observe the incredible seaside views. It costs $10 AUD for this.
Town of Lorne was the next stop and about a 20 minute drive from Fair Haven. We stopped in here for some lunch at The Bottle of Milk which consisted of a great burger that gave us the fuel we needed to keep going. This was a quaint little town with lots of souvenir shops to roam about in. It's also a popular destination for surfing if you are into this.
Apollo Bay was just under an hour from Lorne and located between Wye Riverand Cape Otway. The beaches here are incredible, making it worth the stop.
12 Apostles was the last stop but certainly not the least. It took around an hour and 15 minutes to get here from Apollo Bay. The striated pinnacles of rock jutting out of the sea along the coast are perhaps the most iconic and well known sight on the Great Ocean Road. Only seven apostles are still standing today but seeing them in real life was just phenomenal.
There are many other stops on this drive that you can visit but these are the main ones we had the time to check out. The Gibson Steps, London Bridge and the Bay of Islands are other popular locations if you have extra time on your drive.