My first international trip of 2020 turned out to also be my last, due to the travel restrictions in the world following the outbreak of COVID-19. This was my first time visiting Australia and the furthest I have travelled over the equator so far! I travelled with my partner Aidan and our trip was three weeks long in total. We visited three major cities; Brisbane, Sydney and Melbourne. 
Out of all the cities the weather in Sydney was the most well-rounded which is probably why there are so many Irish living there! It was around the mid-20's when we were visiting in mid-February which was ideal. We spent six nights in the city and honestly it was definitely enough time. We got to do all the main things that were on our list. The biggest thing we noticed when coming to Sydney, especially after visiting Brisbane first, was definitely the cost. Living up to its reputation, Sydney is very expensive! You will first notice this when looking for accommodation.
We stayed in a nice neighbourhood called Zetland which was a good location from the city centre. There were some nice restaurants around us and a shopping centre with a supermarket where we could do our grocery shopping. Most accommodation in Sydney seems to be an aparthotel kind of vibe which I actually really liked and would recommend, as it's a good way to save on the overall trip. 
The place we stayed was the Meriton Suites and they have a few other locations in the city with a good few in the CBD and other areas like Waterloo and Bondi Junction. We cooked our breakfast and lunch in the studio flat most days and then just went out for dinner. We had some good friends from home who had moved to Sydney so we went out to eat with them at night-time! One thing that I found strange when food shopping in Oz is that supermarkets don't sell alcohol -if you want some booze you gotta make your way to an off-licence after you've done your shop!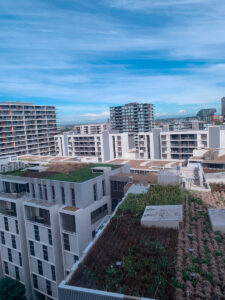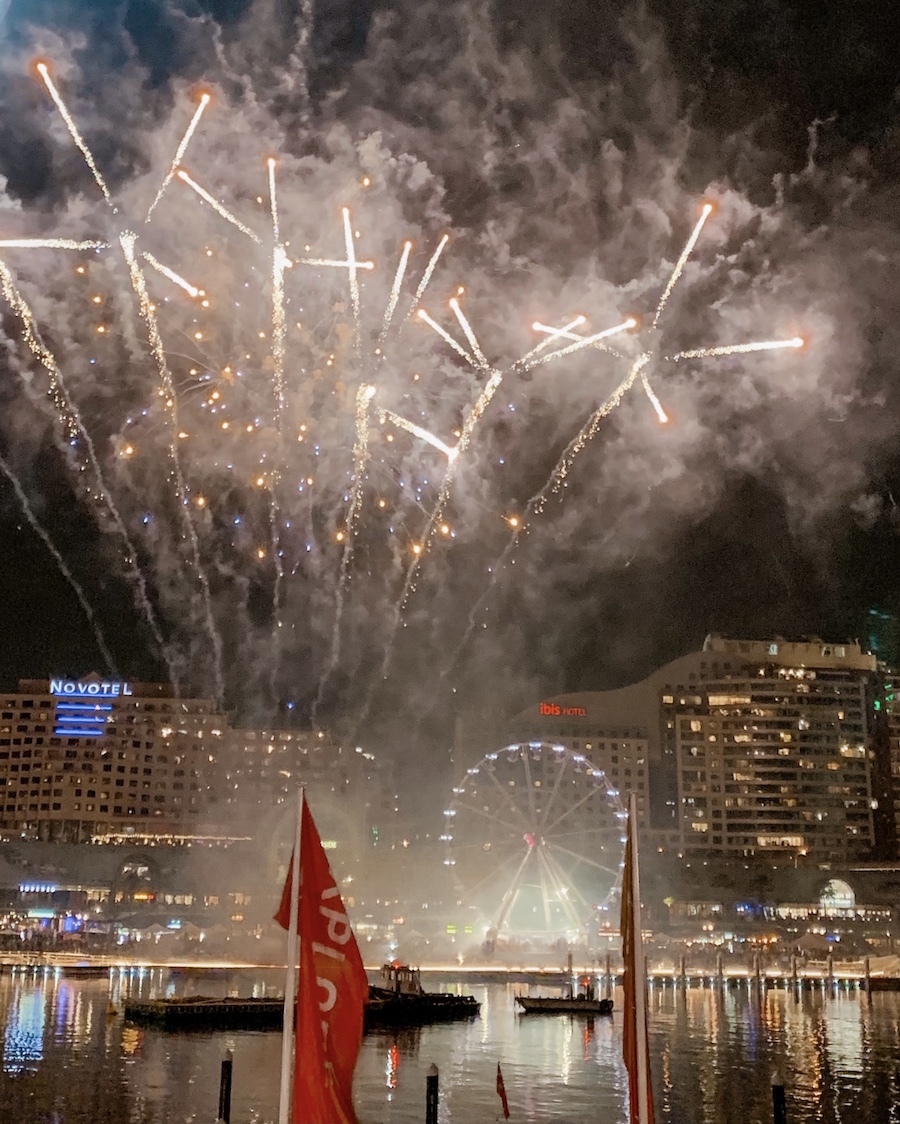 The nightlife was more lively in Sydney compared to Brisbane. People seem to stay out later and are in more of a mood to drink! I think the main reason for this is that it is much easier to get around, as in Brisbane you need to drive or get an uber most places. The place we went out on the Friday night was The Argyle and it was everything I love about a night out – outdoor bar, big dance floor and bopping music! 
Darling Harbour is also a great spot to go on a Saturday night if you can because during the summer they have a firework show every Saturday! We had dinner in a restaurant called Blackbird and there are lots of others along the harbour as well as really cool bars! If you're lucky or book in advance you can have dinner or drinks with a perfect view of the fireworks. The show started at 9PM the night we were there so aim for around that time.
My biggest recommendation for anyone visiting Sydney is DO THE BRIDGECLIMB! This is where you climb on harbour bridge and enjoy the most stunning views of the city. The biggest reason most people don't bother doing it is because it's definitely not cheap. For an adult entry it costs $300 and there is no student price. So yes it is definitely pricey but in my opinion really worth the money! We did the full three and a half hour climb which is where you go up one side, cross over half way and then come back down the other side, so you get to experience the whole lot! You can also do an 'express' climb which is 2 hours but you go up one side and come back down the same one. We were very lucky with the weather that day, the sky was clear and the sun was shining. You get lots of fun facts about Sydney during the climb from your tour guide so make sure to keep your headphones on!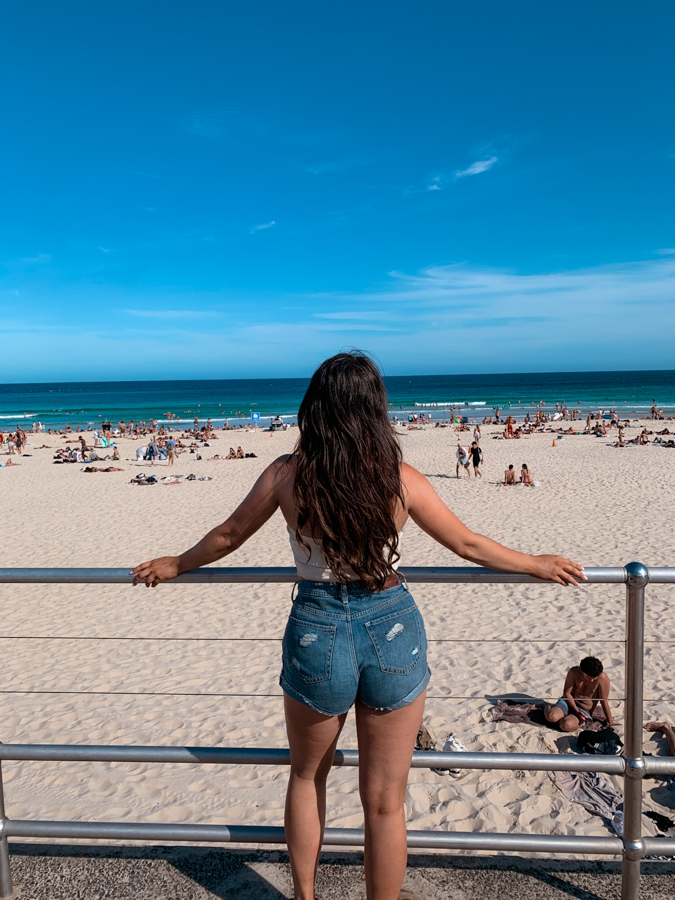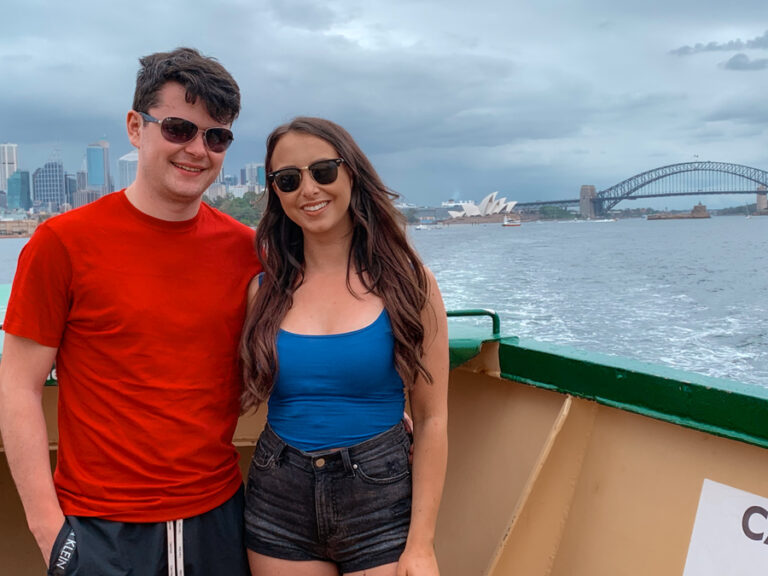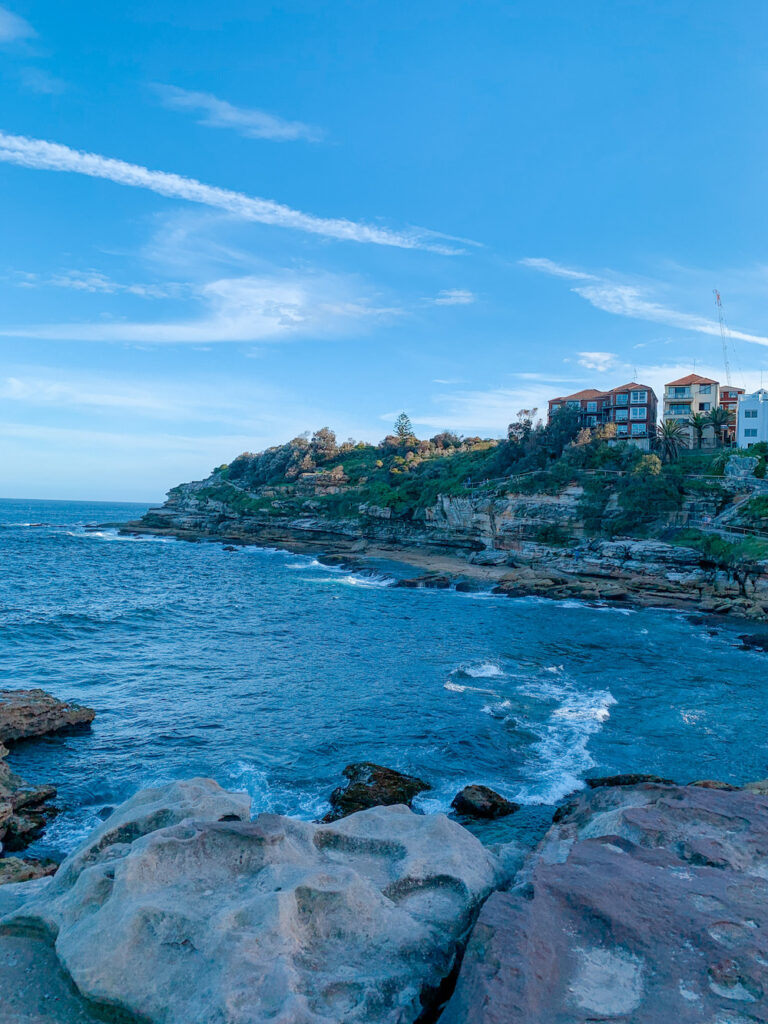 Bondi Beach is a must of course but it gets very crowded so try go on a weekday if you can. We went on a Monday in the afternoon and it was still flooded with people. It was good to see where Bondi Rescue is filmed (Aidan was very excited about this but me not so much!) Our Uber driver gave us a great café recommendation that is right in the middle of the boardwalk and overlooking the beach. This is one of the biggest differences I saw between Australian beaches compared to beaches in Europe – there are no restaurants or shops on the beach and not many people drink on the beach either. The café we went to was called Lush on Bondi and their happy hour for beer and wine at $6 was from 4-5PM, so try get down at that time! The best way to see all the beaches in Sydney is to do the walk between each one. The views are stunning when you do the walk but it will take a bit of time so prepare for that. We just did the Bondi to Bronte walk and it took about 40 mins (there's some great photo spots on the way so this may slow you down!) There are usually lots of people running and exercising here too as the Aussies are really into their healthy lifestyle.
If you're Irish like myself or even British then I would say to visit Coogee Bay while in Sydney and you'll fit right in! The best bar for you to visit its Coogee Bay Hotel and you'll feel you are right at home. You will pay a crazy amount for a pint but when you're out you're out!
Another day activity to do is to take a trip out to Manly Beach. You take the ferry from Circular Quay, Wharf 3 for only $6. The yellow and green ferry takes you to Manly Wharf in just 30 minutes with no stops in between (so there's no chance of you getting off on the wrong port)! When you get on board make sure you have your camera ready as you will get the best view of both the Sydney Opera House and the Harbour Bridge in the same shot. There are amazing views the whole way – you will pass Taraonga Zoo too so keep your eyes peeled during the trip. Manly is a big ocean beach town and most people will go out for surfing. When we visited there it was just after a rainy day so there was seaweed everywhere (and I hate seaweed) so I hope you have better luck than we had but it was still worth the trip even for the ferry ride alone!
Some things we didn't get to do but were recommended to us:
Luna Park – Amusement Park very close to the Harbour Bridge and is meant to be really fun!
Westfield Shopping Centre – Huge shopping centre in the CBD and it's the tallest building in all of Sydney!
Taronga Zoo – Good place to go if you haven't seen any Australian animals yet. Costs about $50 for an adult entry.
Thanks for reading!
Jess x