One of my all-time favourite places in the world has to be Disneyland Paris. The magic never gets old and every time I visit, I love it even more than the last. I was lucky enough to have worked in Disneyland Paris for the entire summer of 2015. I worked in one of the stores on Main Street USA, so every day I got to experience the excitement and on my days I could explore the parks for free! Because of all the time I have spent there I quickly learned some good tricks on making the most of a day trip and getting to know the best rides and things to do. So, if you want to have the ultimate guide to Disneyland Paris then keep on reading this blog post.
How to get to Disneyland from Paris:
Despite what you might assume, Disneyland is not actually situated in Paris, in fact it is about 32 kilometres away from the beloved, romantic city. If you are driving it will take around 30 minutes to get there (depending on traffic) and the Disney Car Park costs around 30 Euro per day.
The cheapest way to get to the amusement park is definitely by train! You need to take the RER A (red line) train from the city centre and get off at the stop 'Marne La Vallee/Chessy'. There is a little image of Disney ears beside the name of the stop in case you are in doubt! It will take about 45 minutes to get there and once you get off the train the entrance to the park is only a 5 minute walk. The train ticket costs around 8 euros for adults and 4 euros for children and there is a train departing every 15 minutes.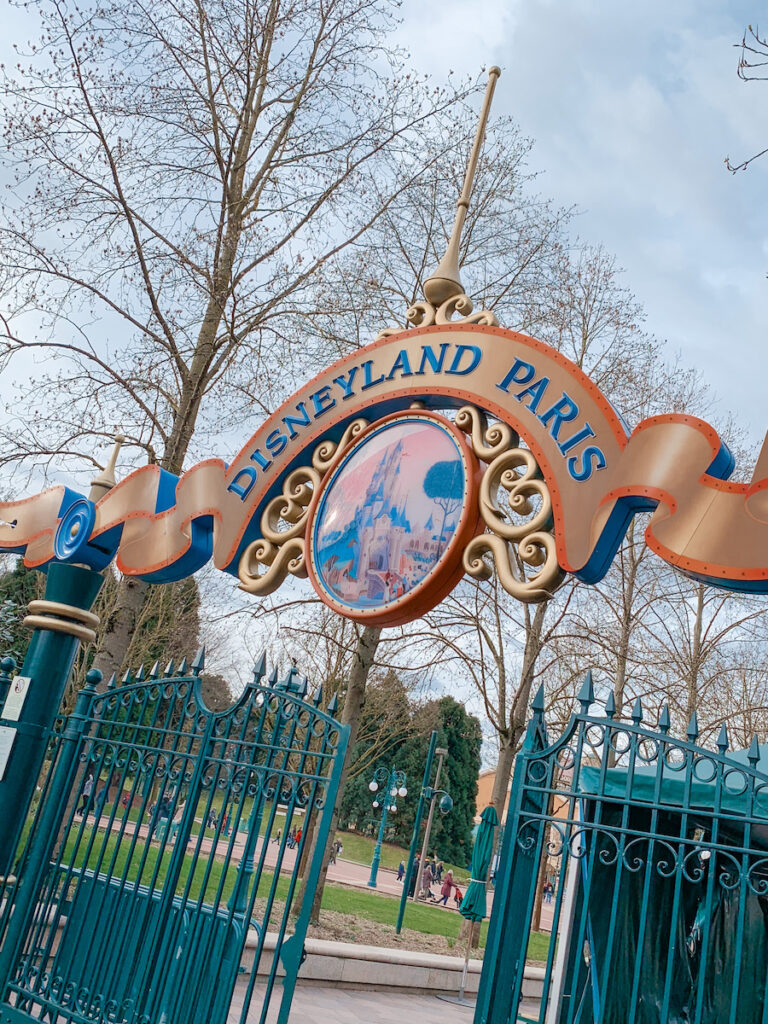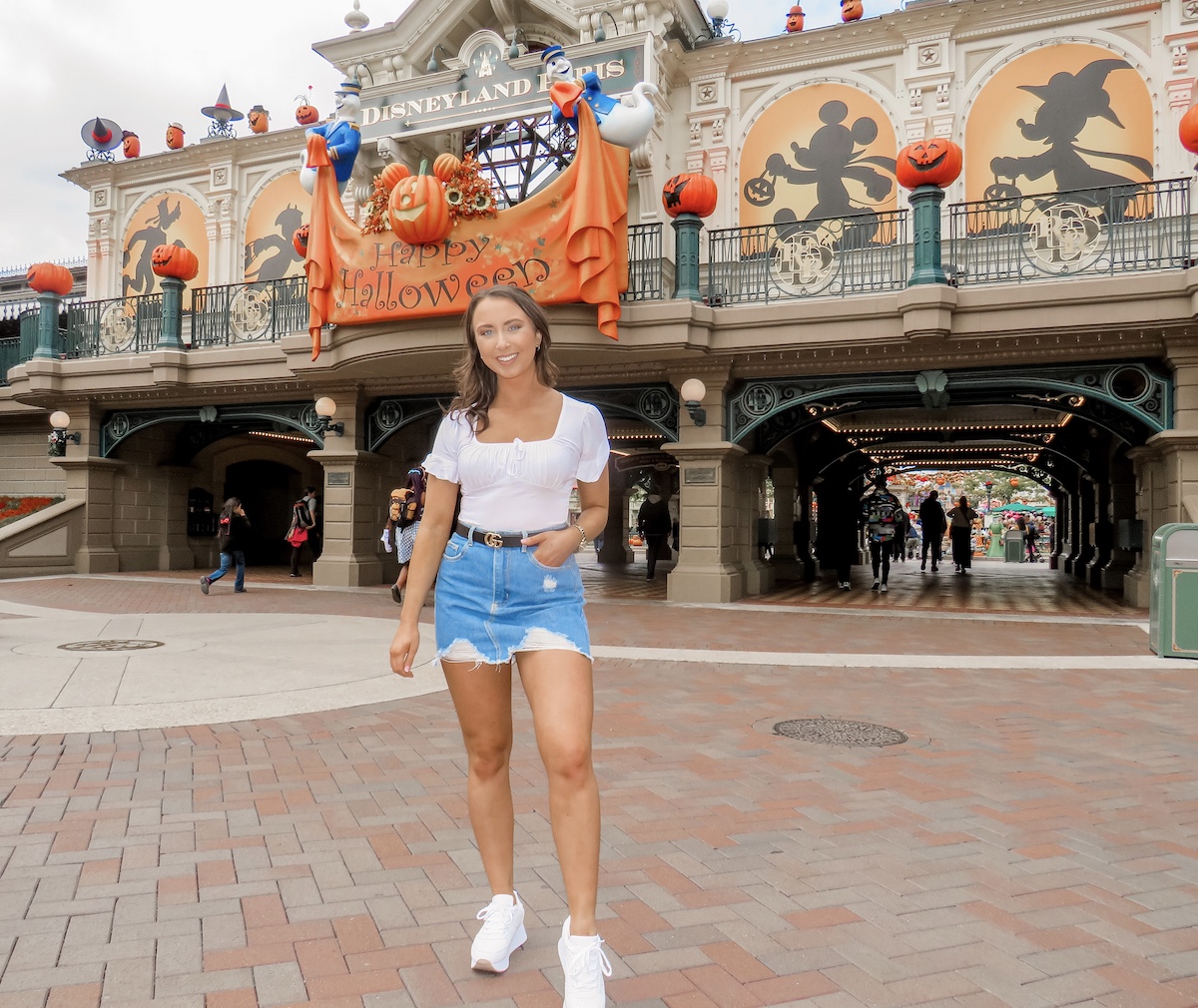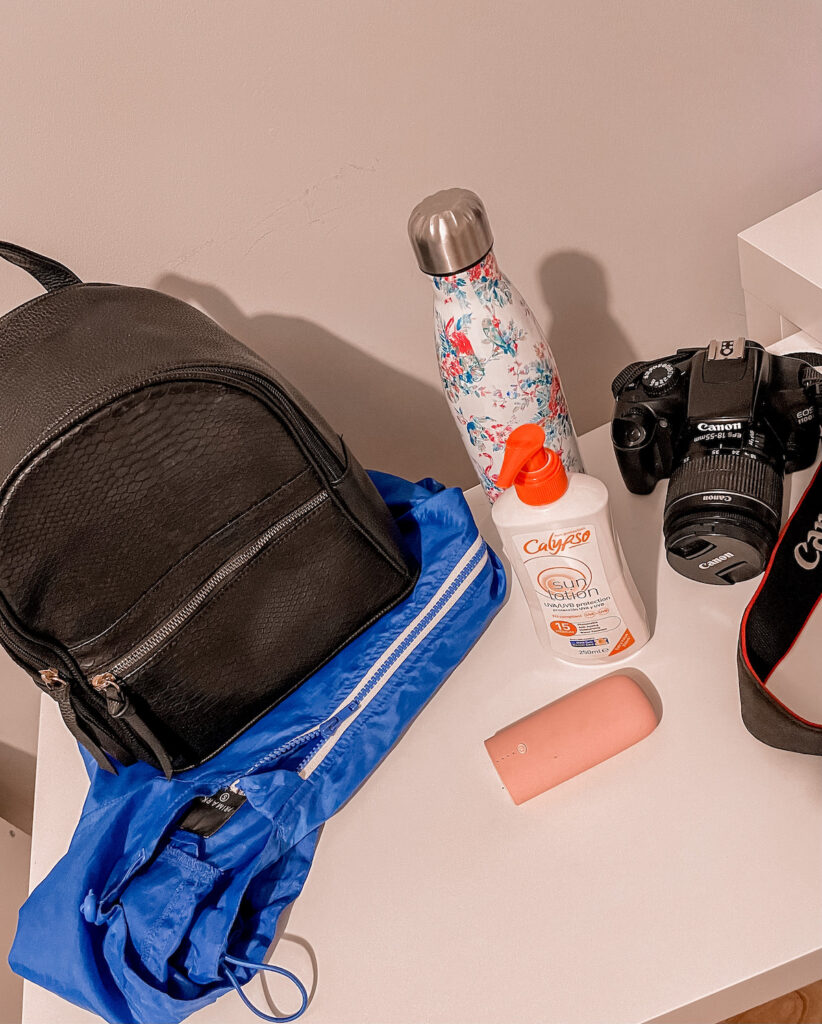 Packing all of the essentials is the first step to making the most of your trip to Disneyland Paris. This will depend on the time of year that you plan on visiting but my top 7 items to recommend are:
Bum bag/small backpack – You'll want to make sure you have a compact bag that can store all your belongings but is not too big to bring along on the rides with you. You will be carrying your bag all day so make it nice and light!
Water bottle – As a past Cast Member who worked in the souvenir shops, trust me when I say that the water sold in Disneyland is seriously overpriced! There are many fountains around the park where you can easily top it up too.
Rain poncho – Parisian weather can be a bit hit or miss and unfortunately it can also rain in the magical land of Disney and when it does it's certainly not fun. Rain ponchos are another overpriced item in the shops so bring your own if you can.
Comfortable shoes – You will be walking a lot to all the different rides and attractions so wear a good pair or runners or flats.
Sunscreen – Especially if you're going in the summer months pack that SPF because you will be outside most of the time!
Portable Phone Charger – To make the most of your ticket you'll want to spend as much time in the park as possible so bring your portable phone charger so your phone will get through the day too!
Camera – And last but not least, don't forget your camera to capture all of the magical memories you are going to make!
Ultimate Guide to Disneyland Paris Park:
This is the main park at Disneyland Paris and where you will start your day typically. First thing to do once you've gone in is to take a picture of your park entry ticket just in case you lose it! If this happens you can go to City Hall to have it re-printed so, do not fret!
Next step is to get your park map in the language you prefer so you can make your way around easily. Tip: if you're going with a group pick a meeting point now where you will all come back at a certain time.
The next important thing to do is to go to all the big attractions and get yourself a fast pass ticket! The Fast Pass ticket system is completely free in Disneyland Paris and it means you can skip the normal queue saving so much time in your day! You will put your park ticket into the Fast Pass machines beside the ride and a FP will come out with your allocated time to come back.
Top Attractions:
Indiana Jones, The Temple of Peril – Adventureland
Star Wars: Hyperspace Mountain – Discoveryland 
Star Tours: The Adventures Continue –Discoveryland
Big Thunder Mountain – Adventureland
It's a Small World – Fantasyland
Phantom Manor – Frontierland
Snow White and the Seven Dwarfs – Fantasyland
Buzz Lightyear Laser Blast – Discoveryland
Peter Pan's Flight – Fantasyland
Pirates of the Caribbean – Adventureland
Top Restaurants/Cafes:
Casey's' Corner – Main Street U.S.A
Cookie Kitchen (the best cookies!) – Main Street U.S.A
Market House Deli – Main Street U.S.A
Pizzeria Bella Notte – Fantasyland
Plaza Gardens Restaurant – Adventureland
The Coffee Grinder – Main Street U.S.A
Hakuna Matana Restaurant – Adventureland
Cafe Hyperion – Discoveryland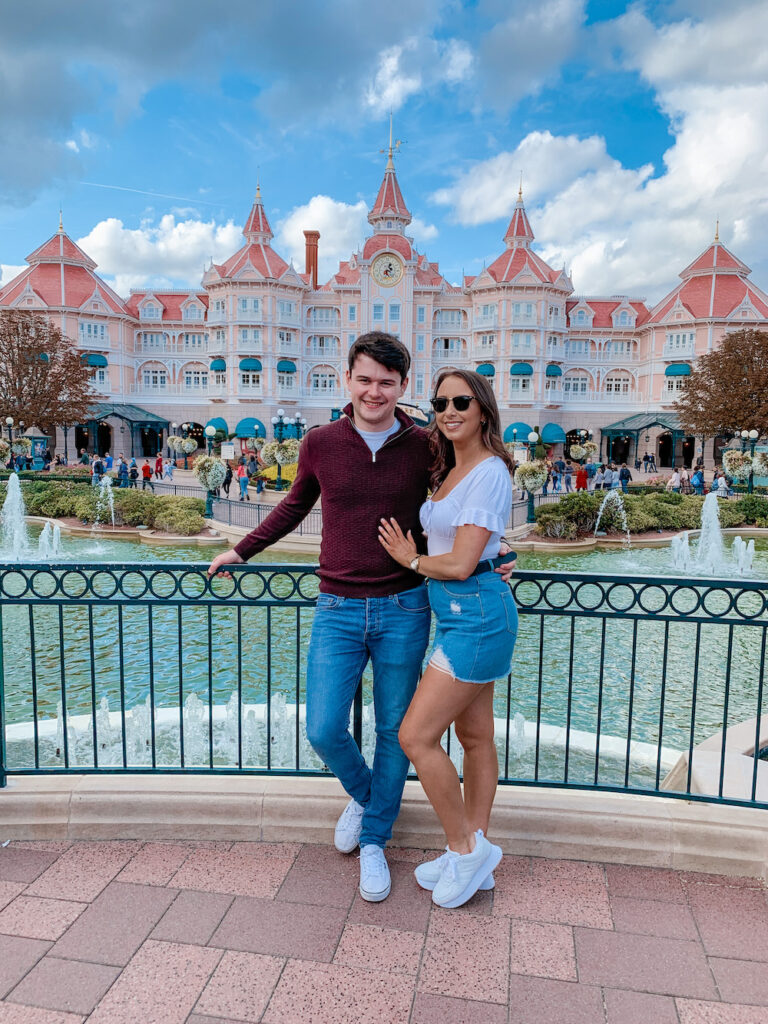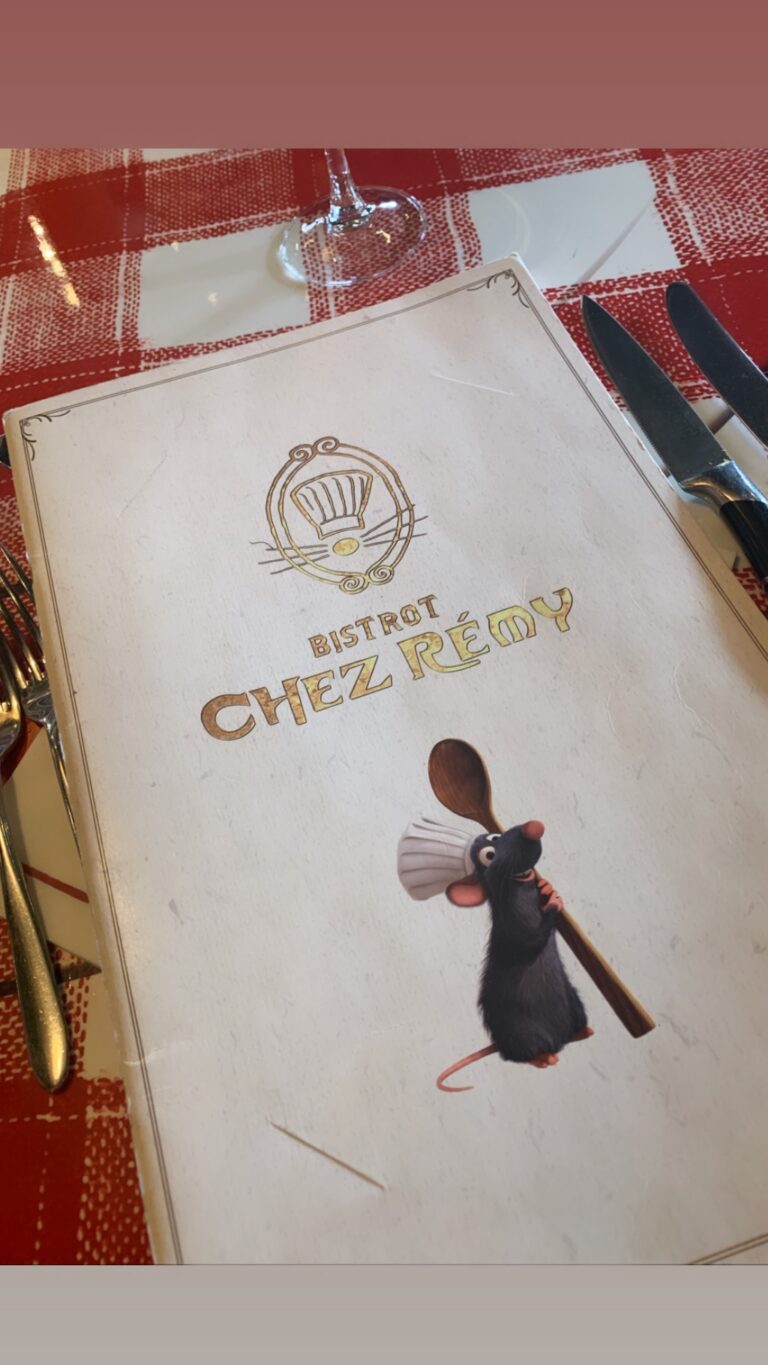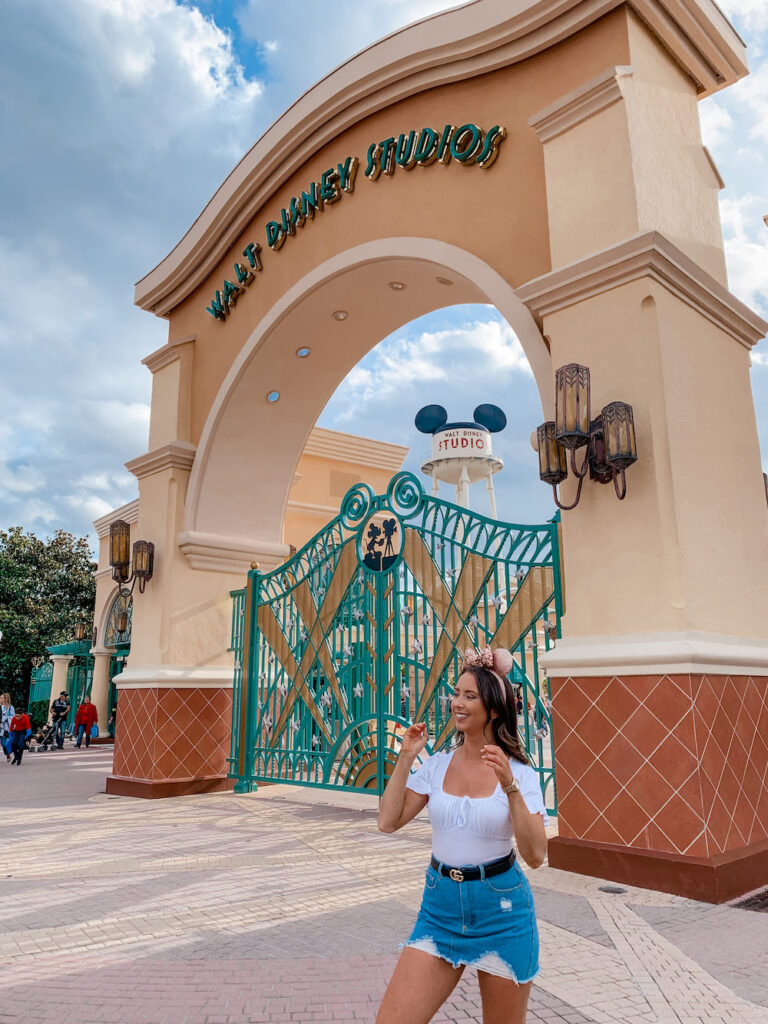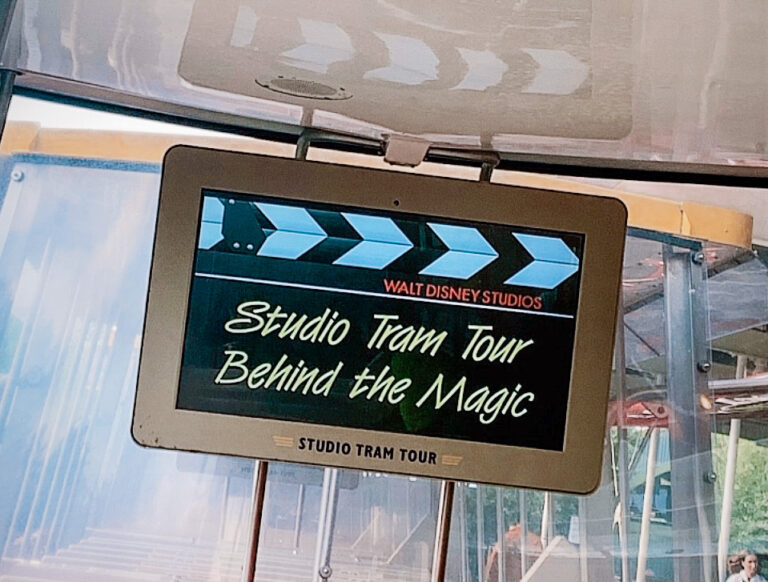 Ultimate Guide to the Walt Disney Studio Park:
This is the smaller of the two parks and when you're buying your ticket on the day you need to make sure you pay the extra €20 to get access to this park. Trust me, it is so worth it! Even though this park is smaller it has a lot going on from Toon Studio to Ratatouille Plaza to even some live Marvel entertainment!
Top Attractions:
The Twilight Zone – Tower of Terror
Ratatouille
Rock n Roller Coaster (closed now but soon to be The Avengers)
Crush's Coaster
Ratatouille: The Adventure
Toy Soldiers Parachute Drop
Studio Tram Tour
Top Restaurants/Cafes:
Bistro Chez Remy
Disney Blockbuster Café
Restaurant en Coulisse
Hep Cat Corner
Cool Station
Specialty Ice-Cream
Stay until the Night Show:
My biggest recommendation for a trip to the park is to stay until the night show which is called 'Disney Illuminations'. I promise you will be so happy that you did! The show takes place just in front of the Sleeping Beauty Castle and fireworks will go off along with lights and playing of Classic Disney songs. Try to find a place to sit or stand in the main square about 30 minutes before the show is set to start as the crowds gather very quickly. The time of the show changes for every season so check the start time with staff or reference your map. The night show will be the perfect end to a beautiful day at Disneyland Paris!
If you have time to stay on a bit longer, I recommend going into Disney Village after the park closes. You can go for food or a nice cocktail in Planet Hollywood or go to Billy Bob's if you want a boogie (if you're feet aren't too sore from all the walking!) The atmosphere is usually buzzing there at night!
A trip to Disneyland Paris is an unforgettable experience  for all ages and I am sure you'll have a blast.
Have a great trip and thanks for reading!
Jess x