Dingle is one of Ireland's most beautiful peninsulas. If you're looking for somewhere to book this summer, I highly recommend to staycation in Dingle! From beautiful drives along the coast to great restaurants and bars in the town itself with the friendliest locals you could meet, it really has it all.
Slea Head Drive – A Must Do When in Dingle:
Arguably one of the most scenic that Ireland has to offer, Slea Head Drive is an incredible thing to do when staying on the Dingle Peninsula. It's a circular loop drive that begins and ends in Dingle town. It's roughly about 47KM in length and takes around 3 hours to complete.
Some of the noteworthy stops and viewpoints you will see along the way are:
Dunquin Pier
Beehive Huts
Dunbeg Fort
Slea Head Beach
Blasket Islands
Sleeping Giant + Three Sisters
Gallarus Oratory
Dunmore Head
The View of the Blasket islands is truly incredible with some great history to be learned too. If you have extra time, you can get the ferry out to them to get a closer look. I believe you can book with the Blasket Islands website and the ferry leaves from Ventry Pier which is about 5KM from Dingle Town.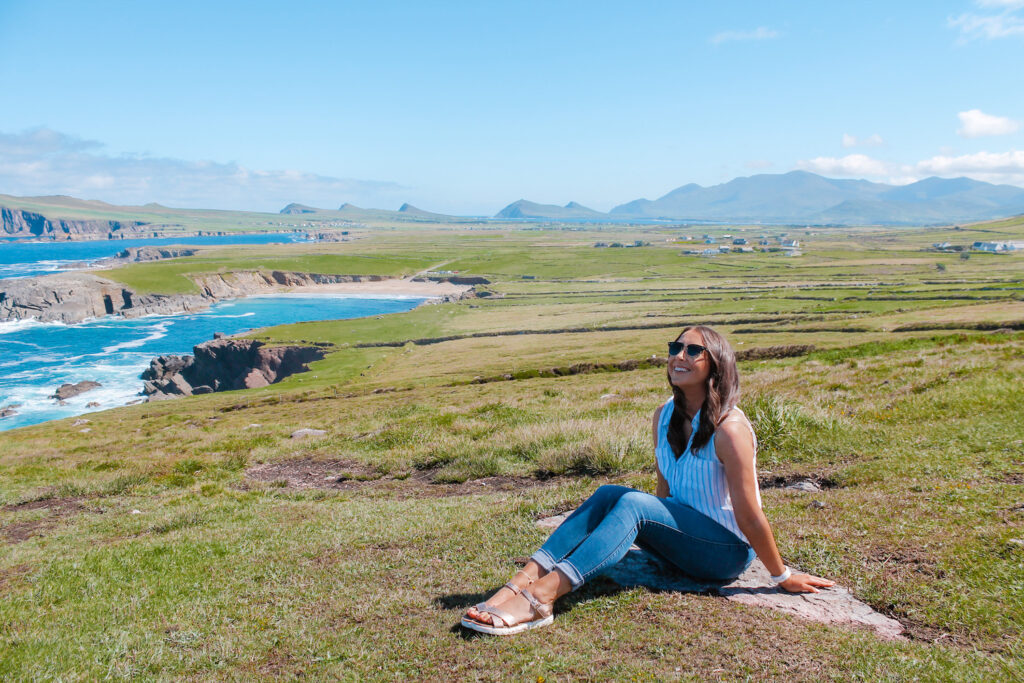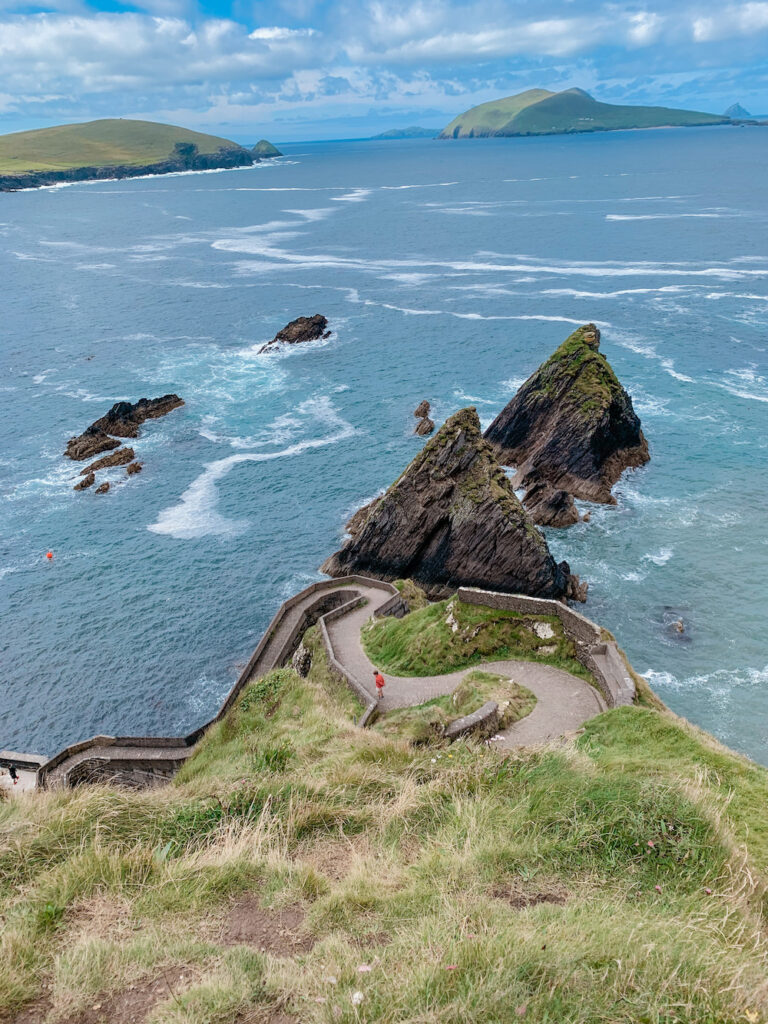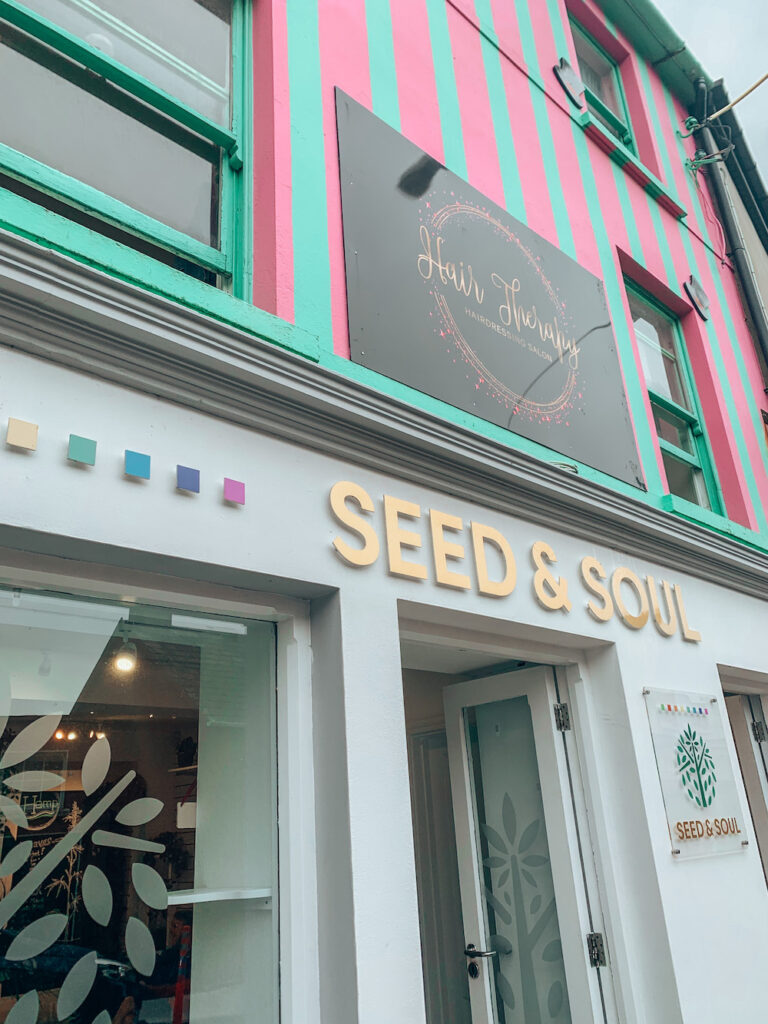 Dingle Town is well known for its lively atmosphere and great variety of pubs and restaurants. Make sure to stroll down the streets and just take it all in. It really is just a great spot to be! I have made a note of some of the places to keep an eye out for.
The Fish Box – Promise me you won't leave Dingle unless you have gone to The Fish Box restaurant. It is a family business run by the Flannery's and in my opinion certainly lives up to it's great reputation. They go out and catch the fish fresh from the sea every day and cook them in the kitchen. I ordered the dish 'The Fish Box' itself  with a pint of Cider and it just hit the spot.
The Little Cheese Shop – This was a little place we happened to stumble upon and were very glad we did. It's a new cheese shop opened in 2018 and most of the cheeses on the counter come from Irish pastures. I would recommend here if you are looking for some local cheese to go along with a good wine!
Seed & Soul – A Health and Wellness store with great organic coffee. If you're a basic like me, they also have really good acai bowls! The customer service was also a reason to go back as everyone was so friendly and chatty!
Dick Mack's Pub & Brewery – We visited Dingle in July 2020, which was during Covid times and unfortunately, we did not think to book a table in a pub ahead of time. This meant all the pubs were booked out and we didn't get to have a local pint. However, the pub that was the most recommended to us by the locals was Dick Mack's! They have a buzzing beer garden in the summer months and a nice cosy atmosphere in Winter.
Things to Do for your Staycation in Dingle:
As well as the pubs and restaurants, there are many day activities to do in the quaint, seaside town. We only spent two days there but you could easily fill up a few more with all Dingle has to offer!
Fungie tours – Since we have visited Dingle, Ireland's beloved dolphin Fungie has gone missing. This was one of the main attractions that brought people to Dingle. Fungie was a male bottlenose dolphin that lived in Dingle Harbour for over 35 years. He even has a Guiness World Record as the world's oldest solitary dolphin! We were lucky enough to see Fungie during our trip and it was a fantastic experience. You can still book dolphin tours in Dingle to see some of the other species in the local water.
Murphys Ice-cream – A simple but must do activity is trying out Murphy's Ice Cream and some of the interesting and delicious flavours they have to offer! The ice-cream is made locally in Dingle and even has two stores on Strand Street due to popular demand. My personal favourite flavour is Brown Bread!
Dingle Distillery – A great thing you could do on a rainy day in Dingle is do a tour of the Dingle Distillery. The distillery designs vodkas, whiskeys and gins and gives a great introduction to the history of the Irish whiskey industry. The tour lasts about 45 minutes, and you get to taste some of the products at the end!
Climb Mt.Brandon- If the weather is nice and you're a fan of hiking then climb Mount Brandon when in Dingle! The mountain is one of the ten the highest peaks in Ireland. It's a about a 20 minute drive from Dingle town and the time of the climb will vary depending on which route you take but you're guaranteed some beautiful coastal view when you reach the top!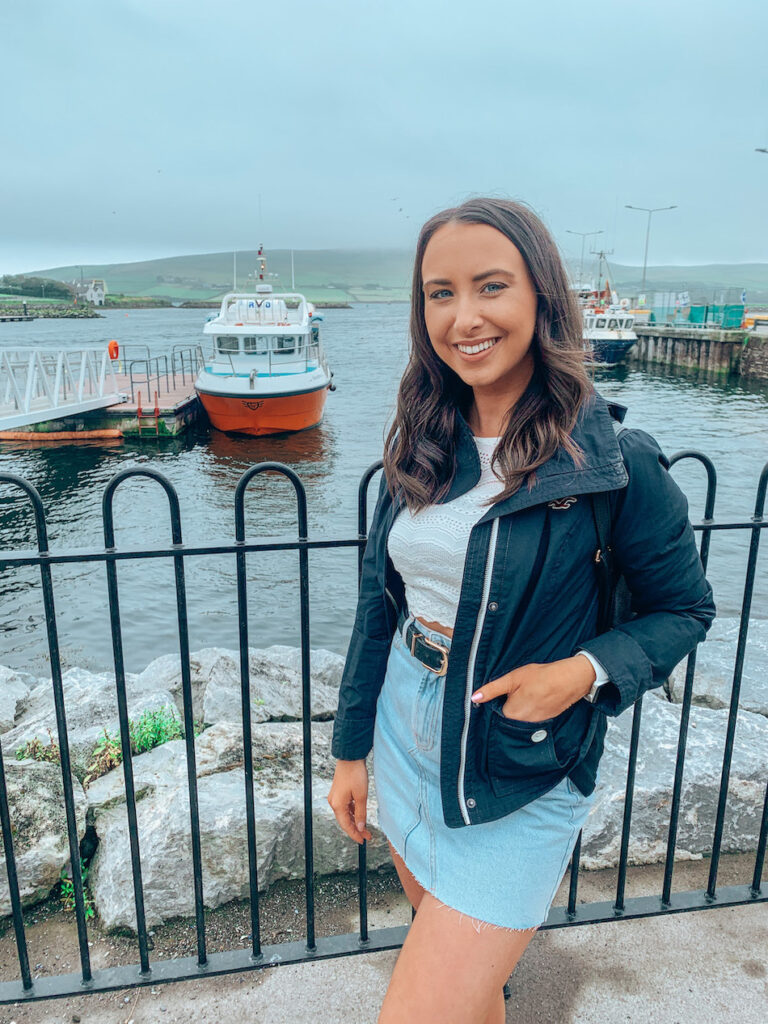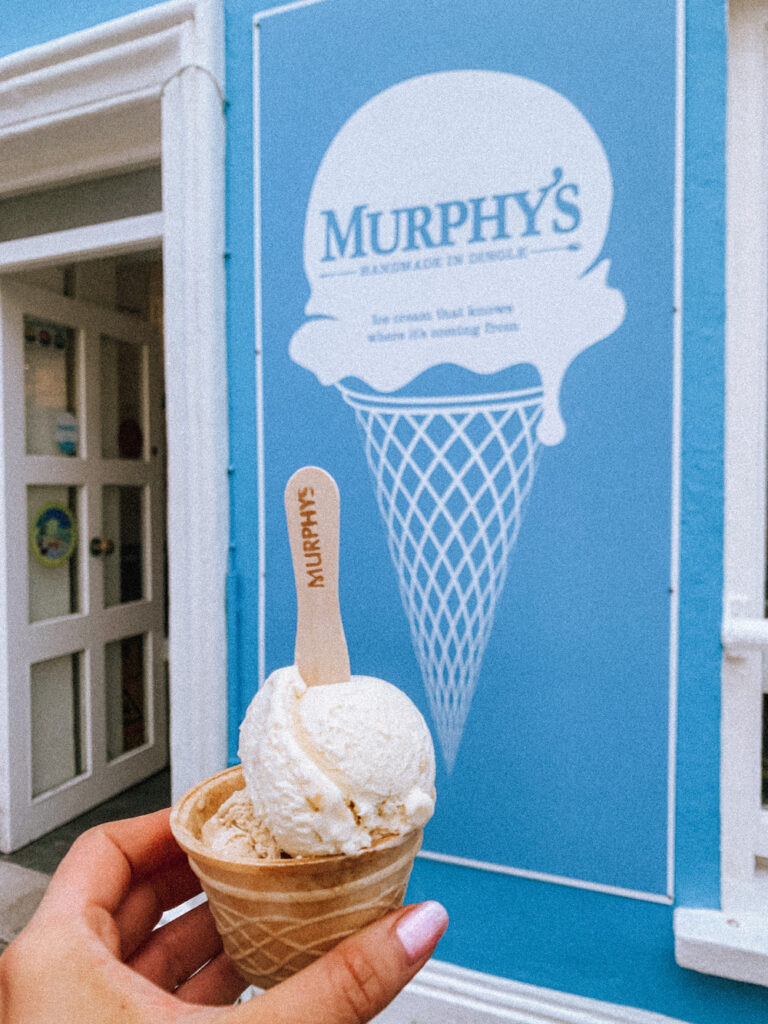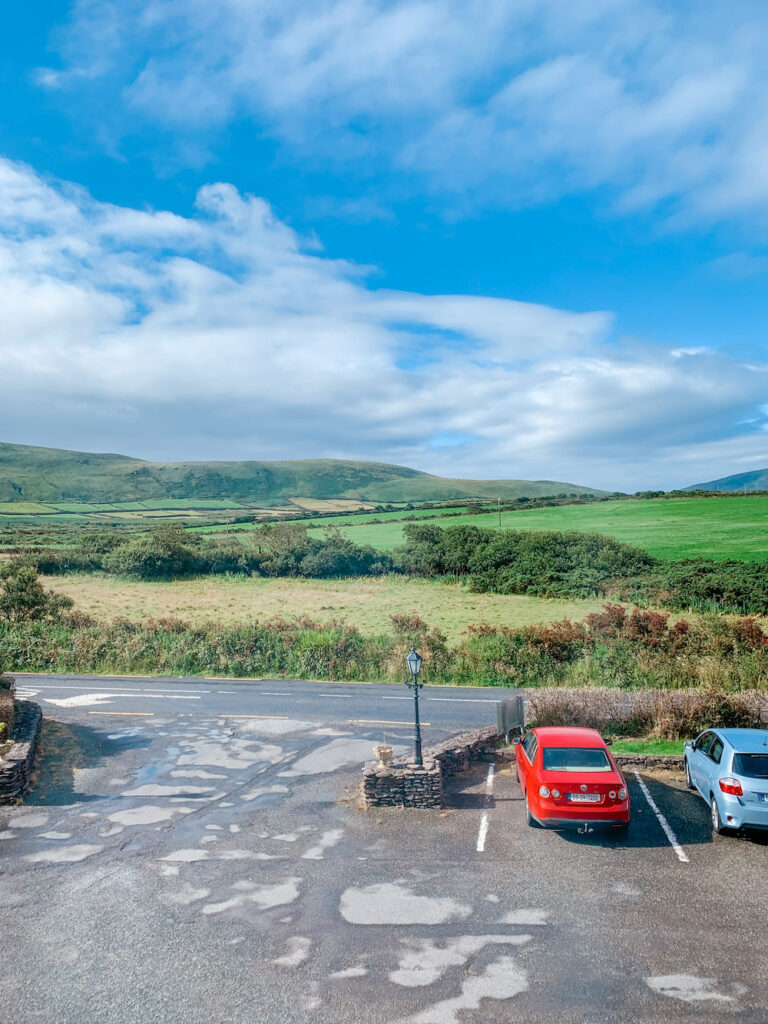 Where to Stay for a Staycation in Dingle:
We stayed in Dingle Peninsula Hotel and to be honest I would not recommend it. We booked on booking.com very last minute and there was not much choice left. The views from the room were great but the actual rooms were a bit dated and quite cold. One good thing about the hotel was that there was free parking and a free shuttle bus into town for when you were going out for a drink. Here are some hotels that have come highly recommended:
Dingle Skellig Hotel
Emlagh House
Dingle Bay Hotel
Dingle Marina Lodge
Hillgrove Guest House
There are also some great places to stay on Airbnb definitely take a look at those options when you are booking your accommodation for Dingle!
I hope you enjoyed reading this blog post and that you have a fabulous Staycation in Dingle. County Kerry has so many other great towns and places to visit like Killarney and Portmagee – try check these out too.
Thanks for reading!
Jess x