If you are tired of the cold during the winter and think you need to fly halfway around the world to get some sun on your back, then think again. The Canary Islands are the perfect winter sun holiday destination to visit in the months of December, January, or February. These islands are Tenerife, Fuerteventura, Gran Canaria, Lanzarote, La Palma, La Gomera, El Hierro and La Graciosa.Tenerife is the largest of the Canary Islands with area of 2,034 km2 and with a population of nearly 1 million people. Mt. Teide, a dormant volcano dominates the island and is Spain's tallest peak. I visited Tenerife for some winter sun in 2022, once in January and again in March. It was such a great decision and I would definitely go back! If you are wondering how to spend a winter sun holiday in Tenerife then keep on reading!
How to Spend a Winter Sun Holiday in Tenerife:
Tenerife is an all year round destination because of its subtropical climate since, it is located just 200km off the coast of Africa. It is most popular as a winter sun destination as there are not many other options in Europe for a sun holiday in winter. When is winter in Tenerife? Typically December, January and February are seen as the winter month. You can expect an average of 20-25 degrees most days and not much rainfall. Here is a breakdown per month with average temperature highs and lows and average amount of daylight hours and rainy days.
Tenerife weather December
Average high – 21°C (69.8°F)
Average low – 16°C (60.8°F)
Rainy days average – 5
Average daylight hours – 6
Tenerife weather January
Average high – 20°C (68°F)
Average low – 16°C (60.8°F)
Rainy days average – 4
Average daylight hours – 6
Tenerife weather February
Average high – 20°C (68°F)
Average low – 16°C (60.8°F)
Rainy days average – 3
Average daylight hours – 6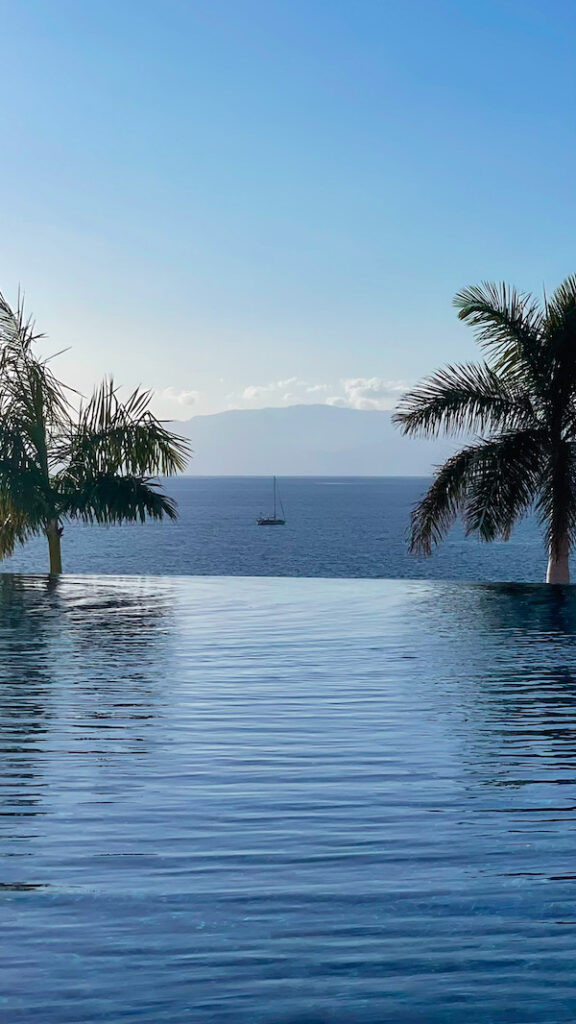 Even though you will be packing for a sun winter sun holiday, make sure you pack a jacket as the temperature drops at night! I only brought one jacket when I went and wish I had brought another. It's also a good idea to pack a rain jacket just in case.
Sunscreen, swimwear and flip flops are a must bring for when you are sunbathing at the pool. If you plan to hike Mount Teide then make sure to pack your hiking boots and hiking stick. Tenerife is also a great destination for surfing so you could pack your wetsuit if that's your thing!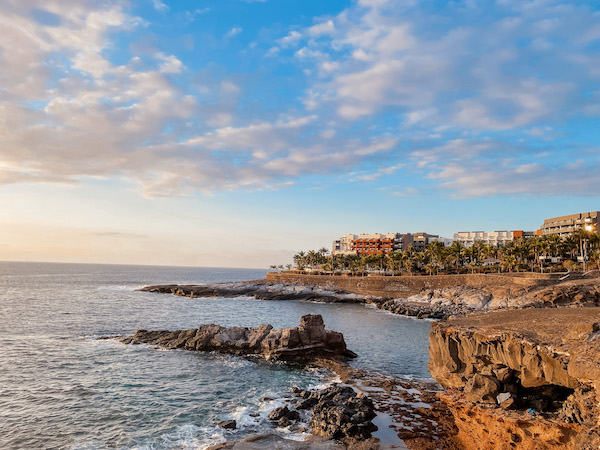 You can fly direct to Tenerife South Airport in 4 and a half hours from either Dublin or London. Ryanair and Aer Lingus both operate flights throughout the winter season and you can get flights for €100 return if you book at the right time. Most flights from the UK and Ireland will fly into Tenerife South Airport and usually flights coming from mainland Spain fly into Tenerife North Airport. Once you land in Tenerife you should know that the public transport on the island is not very good so you will most likely need to get a taxi to your accommodation.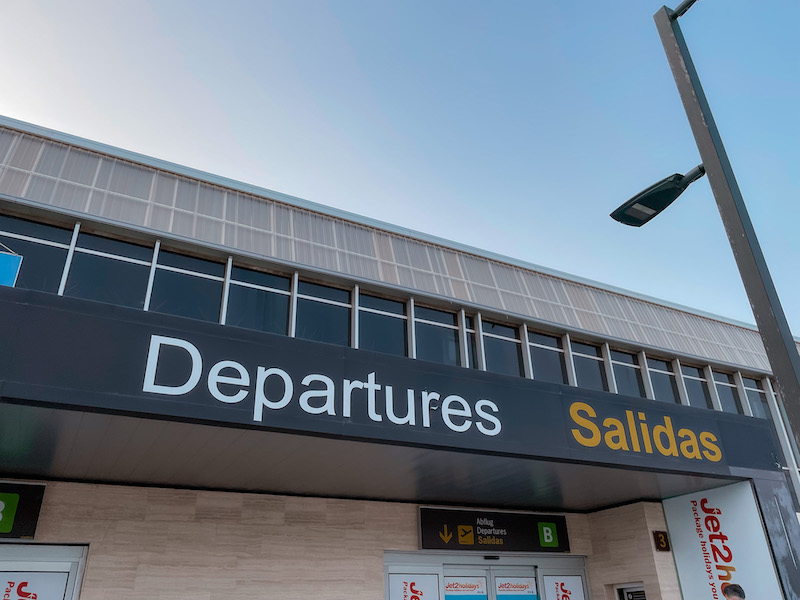 I highly recommend staying in the South of the island for the best weather in Winter. While the North of the island is stunning and with many green parks and cultural activities to explore, the climate is a lot colder during the winter. Although if you are going in February it might be worth doing a day trip to Santa Cruz for the famous carnival celebrations.
The best areas to stay in the south of the island are Playa de las Americas, Costa Adeje and La Caleta. All of these towns are a 10-20 minute taxi journey from the airport. Most hotels in this area will have a pool where you can sit and enjoy the sunshine. I stayed in the H10 Atlantic Sunset for my first visit and I would highly recommend it. The hotel opened in 2019 and has lots to offer from a gym, spa and even its own restaurants on site.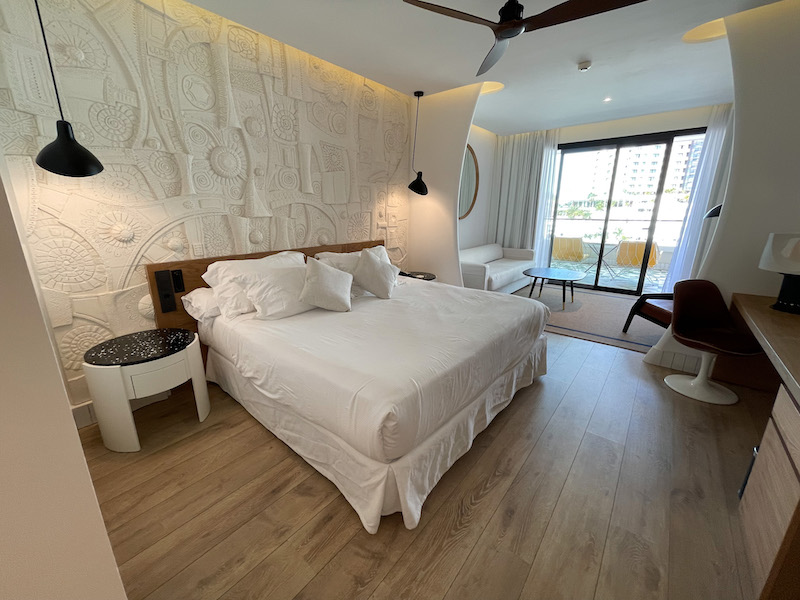 The second time I visited Tenerife I stayed in the Riu Buenavista which is an all-inclusive hotel. This is also a great choice if you are looking for a luxury hotel during your stay. The pool was impressive and there was very good entertainment at night in the bar area.
If you're staying in Playa de las Americas, you will have lots of options to go out for dinner. This is the liveliest area on the island and you can choose from Mexican, Italian to Chinese food – there is something for everyone. The Hard Rock Café is a great place to go for a cocktail too and has an incredible fountain display outside. If you're staying in Costa Adeje the restaurants below are definitely worth visiting:
Top Tip: At least one of the nights try and have dinner around sunset so you can dine and watch the beautiful orange sky over the water.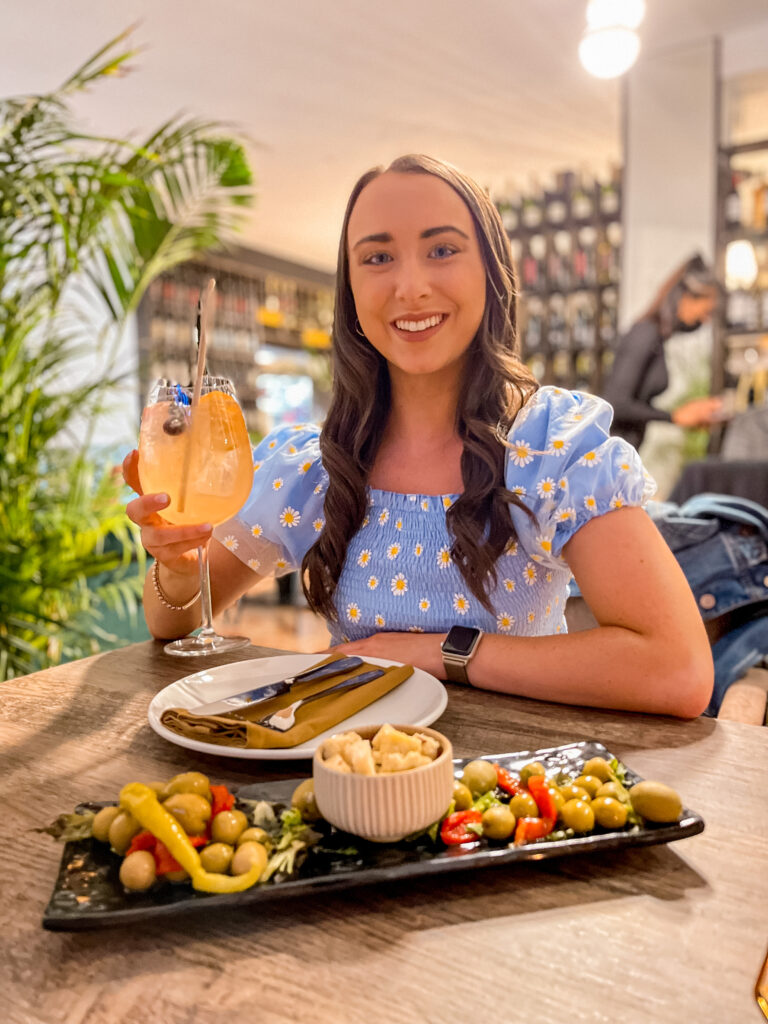 Like most Canary Islands, visiting the beaches is a great day activity. However, the beaches in Tenerife are not your typical white-sand beaches. They are black sand beaches due to the volcanic ash, which is why you should make sure to book accommodation with a pool.
Other things to do would be a sunset boat ride, shopping or if you're a bit more adventurous, paragliding! One of the best things we did was paragliding as I had never done it before and if you're also an adrenaline junkie then I highly recommend! It cost €110 and after you take off from 800 metres with your guide you are in the air for 15-20 minutes. The views of La Quinta village and Adeje town were incredible.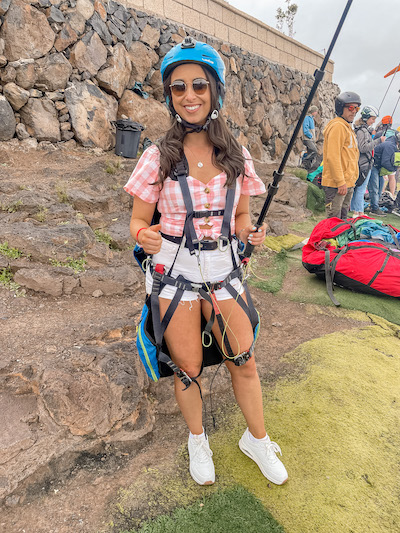 There are also a lot of options for families such as Siam Park, Aqualand and Loro Parque. In reality, a lot of tourists enjoying Tenerife winter holidays are there for the weather. Of course you can just relax at the pool reading a book or sipping on a cocktail and appreciate the sunshine. It's what I did most of days on the island and it was bliss!
I hope you enjoy this blog post and that it inspires you to spend a winter sun holiday in Tenerife! If you are looking to venture out of Europe for some winter sun, South East Asia is always a great guarantee. Check out my guide on Bali if it's on your list!
Jess x